2017-2018 Board Members
---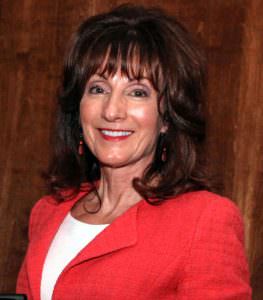 Deniella Ortiz-Lalain
President
Deniella Ortiz-Lalain is Market Development Lead at OpTech, LLC in Troy, an award-winning talent management firm providing IT, engineering and healthcare talent and solutions, where she expands awareness of the company's brand in the healthcare, financial, utilities, manufacturing and federal markets. Previous positions include director of communications at OpTech, vice president of Activities for the American Women's Group in Paris and marketing communications positions at the Michigan Manufacturing Technology Center, Valeo and SSOE. Deniella served as chapter president from 2015-2017, as VP of Programs from 2012-2015 and as Matrix Co-Chair from 2013-2015.
---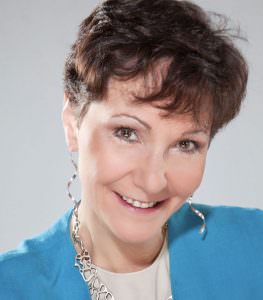 Laura Oliveto
VP, Programs & Immediate Past President
Laura Oliveto works in marketing, PR and new business development. During more than 20 years in digital marketing, she saw the industry's infancy as well as its maturity, developing innovative, strategic solutions for a variety of global clients, including Ford Motor Company, Bosch and TRW. Entering her fifth year on the board of directors, Laura served as chapter president from 2012-2015, and as secretary from 2011-2012.
---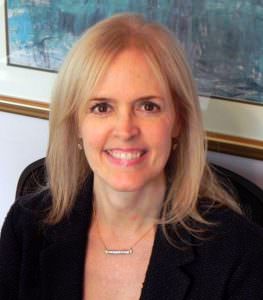 Carol Gillis
VP, Marketing
Carol is a strategy and planning manager at DXC Technology (formerly HP Enterprise & CSC), a leading global provider of information technology services across all industries. She has a deep background in large-scale IT business and marketing, including leading Regional marketing programs, campaigns, and communications as well as internal and executive communications in a number of roles. She is passionate about the power of marketing. Carol joined AWC Detroit in 2015 and served as the marketing committee co-chair where she significantly influenced chapter transformation efforts, including leading the marketing initiates for the 2017 Matrix awards.
---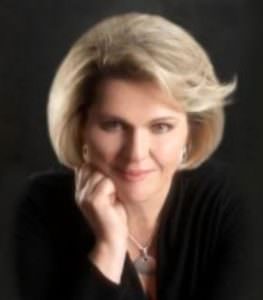 Melinda Kollins
VP, Public Relations
Melinda Kollins is a partner at UptownPR Detroit, providing public and community relations, campaign management, event marketing and organization, content and creative development. Currently, her clients include TTi Global, Fortis Energy Services, Artifactry, Westside Christian Academy, the Employer Support for the Guard and Reserve (ESGR), and the Metro Detroit Chapter of the US National Committee for UN Women, where she also serves on the Board of Directors. Other positions include the Detroit Press Club Board and the State Executive Committee of the ESGR. Melinda is active in numerous civic groups including the Friends of the Detroit Public Library and the Pontiac Women's Roundtable.
---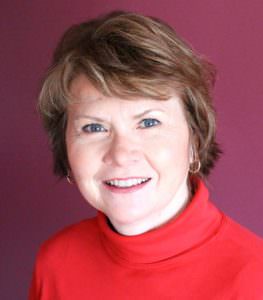 Kate Goodin
Secretary
Kate Goodin is communications professional with more than 20 years of experience in both corporate and broadcast media. She started her career as a television reporter and transition into writing and producing corporate communication programs. As owner of KG Communications, Kate offers writing services for video, public relations, web content, and marketing clients. When syndicated shows come to town, like EXTRA and Inside Edition, Kate puts on her field producer's cap and interviews celebrities including Jennifer Lopez! As she firmly believes that "giving back to the community is both a privilege and an obligation," Kate also provides pro bono writing services to a variety of non-profit groups.
---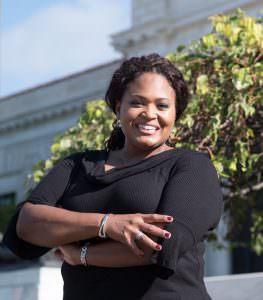 Cynthia Barnes
Treasurer
Cynthia Barnes is a Metro Detroit-based executive sales and leadership coach and thought leader. As a visionary and intense leader of highly successful sales teams, Cynthia has learned that the key to reaching the Top 1% is a high level of precision combined with relentless execution.
Cynthia holds an Executive Certificate in Business Administration from the University of Notre Dame – Mendoza College of Business and a Graduate Certificate in Marketing Strategy from Cornell University's SC Johnson College of Business. She is also the driving force behind the National Association of Women Sales Professionals— a national organization that provides professional development for women sales professionals.
---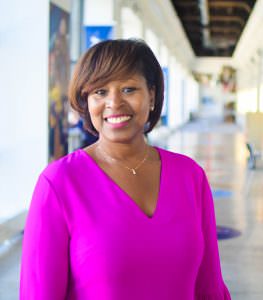 Vickie Sullen-Winn
Vice President, Member Engagement
Vickie is director of public relations for United Way for Southeastern Michigan, one of the largest nonprofits in Michigan serving the tri-county area, where she also serves as the president's speech writer. Vickie has vast communications experience starting in broadcast news as a reporter, writer and producer, and in the PR industry as VP of public and community relations (CKC Agency); manager of PR (Children's Hospital of Michigan); manager of PR and communications (Aramark Food Services); and editor, The Pipeline, an east side publication. Vickie is passionate about mentoring students. In addition to AWC, she is a member of PRSA.
---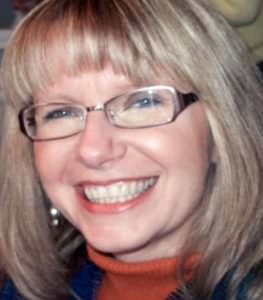 Susan Schwandt
Co-Chair, Matrix
Susan is a communications consultant with diverse experience in health care, public relations, community and government relations and non-profit associations. Her previous experience includes director of PR at Health Alliance Plan and public relations specialist at the Michigan Union Credit League. Susan was honored as chapter Headliner in 1998, served on the AWC National Resolutions Committee, and was involved in chapter fundraising programs. Susan served as chapter president in 1993-1994.
---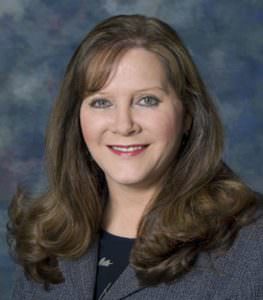 Karen Spica
Co-Chair, Matrix
Karen (Stewart) Spica, APR is communications/office manager for the First Presbyterian Church of Farmington in Farmington Hills, Mich.
Spica's experience includes senior PR positions at Michigan Credit Union League, Chrysler Corporation (first female corporate PR spokesperson), Mattel Inc., Lear Corporation and Allstate Insurance. She also worked at PR firms including John Bailey & Associates, Shazaaam! Marketing & PR and Bock & Associates Inc.
Spica's leadership in professional organizations began at Central Michigan University, where she was an officer of the Women in Communications student chapter and a founding member and president of the Public Relations Student Society of America (PRSSA). She served as president of the AWC Detroit Chapter in 1984-85 and again in 2003-2007. She also is a past president of the PRSA Detroit Chapter and serves on the boards of the Detroit Public Library (DPL) Friends Foundation board and DPL National Automotive History Collection.
Spica received the National AWC Headliner Award in 1994 and was recognized as AWC National Champion in 2003. Spica was honored as the AWC Detroit Chapter Headliner in 2016.
She resides with her family in Farmington Hills, Mich.
---