Why We Belong to AWC Detroit
As women, we need our network to build each other up, weather the tough times and celebrate the big wins. With AWC, we have a powerful group of champions. We've developed bonds with women communicators to further our careers and build friendships. We enjoy the mutual support of women sharing advice, resources, and opportunities. We are proud members of a special community that recognizes the achievements of its members and other outstanding women leaders.
Read the member testimonials below to get a feeling for why being a member of AWC Detroit is a great experience!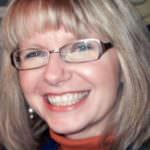 "As a professional communicator, I joined several trade organizations to expand my network and career possibilities. Little did I realize that joining AWC would also lead to lifelong personal friendships. AWC has provided a safe harbor throughout my career for obtaining mentoring, communications and career advice. We can all achieve a higher bar of professionalism and power when women band together to uplift one another, which is needed in our society now more than ever." – Susan Schwandt, APR, former Director of Public Relations – Executive Communications, HAP Michigan
"I'm a new member of AWC, and I joined because I'm looking to connect with others in my field. I'm a team of one, so learning about best practices and new ideas outside of the workplace is critical for me. Plus, the landscape of our field is changing every single day! I look forward to developing friendships with other communicators and assisting each other moving forward." – Julie Fracker, Director of Communications, Cranbrook Academy of Art and Art Museum
"I joi

ned the AWC Detroit Chapter because I was new to the area and wanted to establish a network that I could tap as guest speakers for my mass communication classes at Rochester College as well as potential internships for my students. To my delight, I've found our chapter full of remarkable women who inspire me personally and motivate me as an educator." – Carol Cooper, Ph.D., Associate Professor and Chair, Mass Communication Dept., Rochester College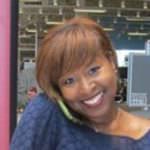 "The reason I joined the Association for Women in Communications Detroit Chapter was primarily to enhance my network. As a professional communicator, networking and creating professional relationships is important to me. Joining AWC also offers opportunities to support and help other women in reaching their professional goals, which is part of life's mission in helping others. – Vickie Winn, Director of Public Relations, United Way for Southeastern Michigan
"AWC Detroit is a wonderful resource for career and professional development. The association provides programs for professional development and the opportunity to learn and network with other professionals. With communication technology changing so rapidly, peer-to-peer learning is one of the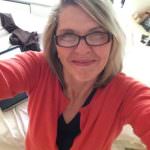 most effective ways to stay current. Why I stay a member is because of the many relationships that I have developed as a result of being active in the organization. AWC Detroit has benefited me both personally and professionally. I recommend this organization to any women in the communication fields. Staying connected and informed is your greatest resource." – Melinda Kollins, Partner, UptownPR Detroit
"I learned about the organization by member Sue Voyles, Logos Communications. I had just been promoted to Director of Communications at O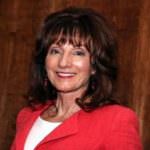 pTech. When she suggested AWC Detroit, I was struck by the name of the organization – Women in Communications. I believed this organization would understand my challenges, that I could learn from other women in the field. It exceeded my expectations! Members are passionate about what they do and what they offer. AWC Detroit is camaraderie…a safe haven…a place to learn…a place to excel." – Deniella Ortiz-Lalain, Market Development Lead, OpTech, LLC
"From 2000-2006, I was in public relations and became very familiar with several local journalists who encouraged me to join AWC Detroit. During a membership drive, I joined in 2009. My colleagues have become partners and sisters. I have numerous professional associates and friends among the members. We support each other. Our networking mixers are joyous occasions, sharing opportunities,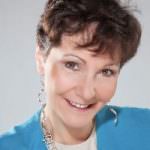 stories and friendship. I consider the members of AWC Detroit part of my trusted and treasured professional cadre of women." – Laura Oliveto, VP, Marketing and PR, SS Digital Media