Business Profiles
This directory features company profiles of our entrepreneur members. It's a resource for anyone looking for creative services, PR agencies, marketing consultants, event planners or other expertise.
CREATIVE SERVICES

ELAYNE GROSS specializes in Celebrations. She photographs parties for organizations and families and takes portraits that become keepsakes for decades. Her ability to capture people in the best moments of the day distinguishes her photography. Much of her work is on commission for civic and philanthropic organizations. Over the past 20 years her event photography has appeared in the Detroit Free Press, Detroit News, Hour Detroit Magazine, The Knot Weddings, Detroit Jewish News and many other publications. Specialties include:
Events – Galas, weddings, mitzvahs and corporate parties
People – Family, children and individual portraits
Contact: Elayne Gross at (248) 543-4090 or elayne@elaynegrossphotography.com.Visit www.elaynegrossphotography.com
EVENT PLANNING
CORPORATE & ASSOCIATION MEETING MANAGEMENT – In every great company or association there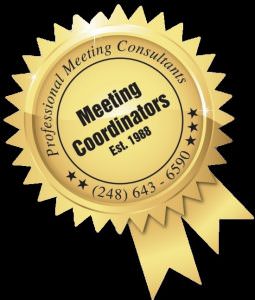 comes a time when a conference, seminar, sales meeting or special event must be arranged. Utilizing the services of Meeting Coordinators, Inc. will relieve your employees or volunteers of countless overwhelming logistical tasks. Meeting Coordinators, Inc. has a staff of experts to manage the day-to-day operations of your association and also create professional events to exceed your every expectation. With over 30 years of experience in planning hundreds of meetings, we understand the entire process, from site selection to contract negotiation, to attendee registration to the on-site execution and logistics of the event. Contact: Ann Bruttell, President, at (248) 643-6590 or abruttell@meeting-coordinators.com. Visit: https://meeting-coordinators.com.
Nicolai Events & Communications is an event planning and association management company. We handle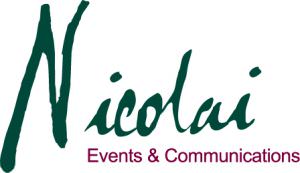 logistics management and promotion for events, including gala dinners, anniversary celebrations, conferences, volunteer recognition programs, educational symposiums, special fund-raising parties, community art events and golf outings. Events vary in size with as small as 15 attendees to as large as 10,000. Our main focus is that the event gets results whatever those desired results are for the client. Our association management division provides administrative support to associations by handling membership functions, assisting with special events, maintaining social media and web sites, financial reports and membership records. This in turn allows the association's volunteer leadership to focus on and implement its vision for its members.
Contact:
RoseAnn Nicolai, CAE, President, at 248-239-0284 or
roseann@nicolaievents.com.
PR & MARKETING
All Seasons Communications is the advertising agency to turn to for all your marketing and communications needs, including traditional and digital advertising,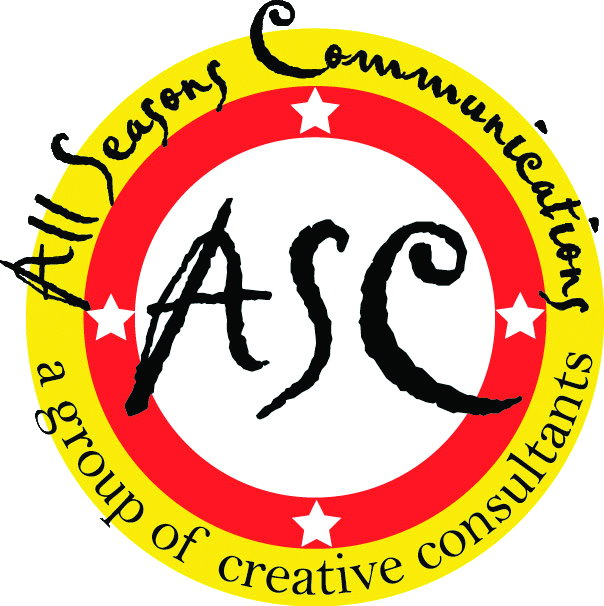 public relations, website development, social media campaigns, publishing and video production. We're a small, full-service agency filled with talented creative professionals. At All Seasons Communications, we take a different approach than other agencies; we don't require long-term commitments (or monthly retainers!) and give you the same great service whether your project is big or small. Planning, budgeting, creative copy writing, graphic design, printing, translation and distribution—we do it all! Whether you need a one-time direct mail promotion or a long-term marketing and advertising campaign, All Seasons Communications has the capability and expertise to meet your company goals. Contact: Beth Monicatti Blank, President, at 586-752-6381 or bmonicattiblank@allseasonscommunications.com. Visit http://allseasonscommunications.com/

Logos Communications was founded by one woman in 1999. Today, it's a whole team of professionals dedicated to creating effective solutions for the daunting communications opportunities in today's internet-driven world. Logos creates a custom communications plan for each client, providing services such as writing, public relations, social media, graphic design, and more as needed. With experience in everything from hospitality to real estate and restaurants to nonprofits, Logos is skilled at helping clients connect with any audience, whether they're local or international. Logos Communications does everything with passion and creativity, which is why they've been honored with 8 AWC Clarion awards. Contact: Sue Voyles, President, at (734) 667-2005 or sue@logos-communications.com. Visit https://logos-communications.com/
SARI M PRODUCTIONS is a boutique agency specializing in video production, public relations and

marketing. Video services include writing and editing scripts, producing/directing video shoots and managing projects and video production. Topics have included senior housing services for the aging, food banks and ADHD; sports recruiting videos for college coaches and recruitment coordinators; educational video for recovering teens; live congressional call-in programs; live inaugural gubernatorial ceremonies; live Congressional call-in programs; identity theft educational video; drunk driving commercials, and educational/training videos for automotive manufacturers. We also offer PR and marketing services to tell great stories about our clients and meet their business needs. Contact: Sari M. Cicurel, President, at (248) 766-0945 or sari.cicurel@gmail.com.

M3 PR & Marketing is a results-driven marketing firm focused on simplifying the integration of marketing communications strategy with your digital and real-world presence. We are structured to deliver outstanding marketing services and digital strategy in a simple, efficient manner. We assist in the strategic planning process, and then when and where needed, execute the plan to achieve your goals. Services include marketing strategy, website and marketing technology, digital marketing, creative and graphic services, public relations and event management. Contact: Louise Hackett, CEO, at (248) 494-1006 or lou@m3prmarketing.com.
PUBLISHING

TheHUB is the state's largest multicultural media source. Recognized as the authentic voice of city neighborhoods, our multimedia platforms give Detroit and Flint city residents and supporters a dedicated voice and space to discuss the real issues surrounding viable neighborhoods. We're setting new benchmarks with products like our neighborhood development tracker, "The Map," which makes it easy to pinpoint pockets of development and related detail, and our heralded Small Shops series, which provides an inside look at the iconic neighborhood businesses that personify our city blocks. TheHUB is available in print (free monthly), online and in our digital weekly. Contact: Jackie Berg, Founder & Publisher, TheHUB, at (313) 802-4475 or visit us at: thehubdetroit.com & thehubflint.com.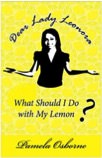 Through Pavers Publishing LLC, author Pamela Osborne creates self-help books aimed at improving relationships and promoting healthy home management skills. She brings a wealth of knowledge from her work experiences as an attorney, social worker, counselor, mother and pastor's wife. Osborne presents teaching moments in an entertaining way, using characters like Lady Leonora, an advice columnist who becomes challenged with following her own advice. Her books include: Dear Lady Leonora: What Should I Do with My Lemon?; Too Rich to Love; Peace of Mind in 60 Seconds or Less; and 21 Days of Love as well as devotional titles: The Truth Shall Make You Free and Symbols and Scriptures of the Christian Faith. All are available in paperback and digital format from Amazon. Contact: Pamela Osborne, President, Pavers Publishing, at posbornelaw@gmail.com.
WRITING

Wow Writing Workshop is a full-service writing company, specializing in teaching writing for college and graduate school admissions. In 2012, Wow launched the first self-guided online tutorial that teaches college application essay writing. The Wow Method has been used by students to write application essays and resumes; by business owners to create blogs, websites and other communication materials; and by English teachers to improve student writing skills. In addition, WOW can help with creative writing projects as well as wedding speeches, family history, eulogies, sermons, roasts and toasts for milestone occasions. If it involves words, we can help! Contact: Kim Lifton, President, at 800-497-WRITE or kim@wowwritingworkshop.com.
Members Only
You must login to access exclusive content.