Name: Kathleen Galligan
Title: Photojournalist
Company/Employer: Detroit Free Press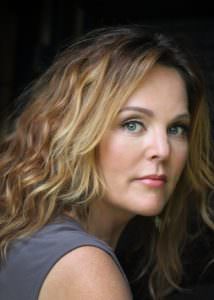 Career: I joined the Detroit Free Press photo department in 2003 and have split my time between photography, video and photo editing. Under the mentorship of Children First reporter Jack Kresnak, I spent many years covering child welfare and poverty issues. I now use my portrait, documentary and narrative skills to help corporate clients with personal branding.
Education:
B.A. magna cum laude in History/English, May 1991 Madonna University
Photography program, Center for Creative Studies, Detroit
What You Should Know:
One of six women at the Detroit Free Press who filed a lawsuit last year against the paper for gender pay disparities. Earlier this month, a Federal Court Judge ruled against a motion by the Free Press to dismiss the lawsuit.
2009 Knight-Wallace Journalism Fellow at University of Michigan
2009 National Emmy Award, Boys of Christ Child House
U.S. Army veteran (medic)
AWC Focus: I discovered AWC through author Pat Anstett while photographing women for her breast cancer book. I want to increase my commitment to feminist issues and meet like-minded women.
Personal:
Family and hometown – I live in Ferndale. I have two sons and 2 granddaughters
Interests – Argentine Tango addict
Causes/volunteer service – Women's issues and children's rights
Visit Kathleen's photography website HERE.