You're invited! We'd love to have you join us.
"Driving Literacy in the D"
Support the AWC Detroit Little Library initiative aiding literacy, in partnership with the Detroit Public Library Foundation's NAHC Trustees. Attend or volunteer for one of our Free Little Library installation events!
Library #1 – June 15 at the Mercy Education Project, Detroit
Library #2 – July 11 at the Redford Detroit Public Library
Library #3 – August 24 at the Parkman Detroit Public Library
Library #4 – September at the Lincoln Detroit Public Library
Library #5 – October at the Hype Teen Center Detroit Public Library
To volunteer, contact Melinda Kollins at info@detroitwomcom.org.
2018-19 Program Season
Aug. 14 – Networking Happy Hour at Baronette Renaissance Hotel, Novi
Oct. 18 – Leadership Symposium (co-sponsored by AWC Detroit and IABC Detroit) at Lawrence Tech University
More details to be communicated soon!
This program is sponsored by Chapter Partner Sponsor LTU.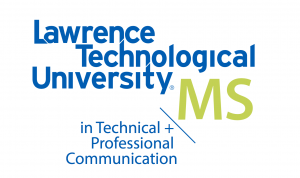 8:30 am-10:30 am, Thurs., April 26, How Workplace Branding Creates Company Culture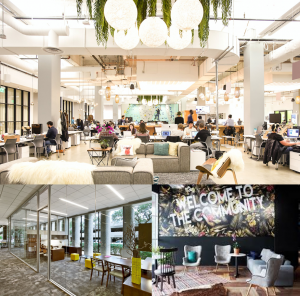 Have you ever walked into an office and thought to yourself, "I know exactly what these people are about!" or "I'd love to work here!"?
When a brand and a company's culture is evident, it's by design – pun intended. Thoughtful branding and design can inspire by providing spaces with more meaning that spark employee engagement, pride and productivity. Co-working spaces are creating community and helping teams generate fresh ideas. Workplaces and tools are being designed for employee comfort and performance.
Our guest speakers will explore the many ways the workplace environment can bring company culture to life, amplify the brand, attract and retain the best talent, promote high morale, and increase productivity. For telecommuters and road warriors, they'll also provide tips on how to utilize your environment and tools to maximize your work experience.

Register here for our morning event.
Katie McGerty is the Marketing Manager at ISCG, a women-owned business creating inspiring workplaces for over 40 years in Michigan and across the U.S.

Karen Dybis is a writer, blogger and the author of four books on Detroit. She is a frequent contributor to Corp! Magazine, Detroit Unspun and The Detroit News.

Kristin Palm is Managing Director of Communications at TechTown where she leads communications, marketing and branding, and manages TechTown's events and co-working programs.
Have breakfast, enjoy some networking time and join the discussion on this interesting topic!
Thurs., April 26 – 8:30 a.m. – 10:30 a.m.
Location: ISCG, 612 N. Main St., Royal Oak
Members: $25
Future Members: $35.00
Students & Recent Grads: $15.00
About ISCG: ISCG provides office furnishings and commercial interior design services to create inspiring workplace environments across metro Detroit and beyond.
This program is sponsored by Chapter Partner Sponsor LTU.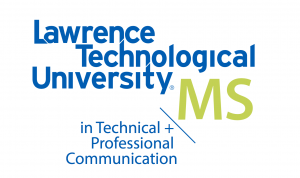 Galleries of Previous Events
Past Events
11:30 am-1:30 pm, Wed., March 14, Dancing with Details: How to Stage a Successful High-Profile Event
The Association for Women in Communications Detroit Chapter invites you to join us for a luncheon March 14 at the Nomad Grill in the Best Western Hotel
Molly MacDonald, CEO and founder of The Pink Fund raises more than $650,000 a year to help breast cancer victims. Her biggest event is "Dancing with the Survivors," that draws legions of volunteers, contributors and patrons. She tells members and guests how to organize people and details, overcome challenges and make everything memorable.
Register here for our lunch event
Wed., March 14 – 11:30 a.m. – 1:30 p.m.
Best Western Hotel (formerly the Holiday Inn) at 26555 Telegraph Road, Southfield.
Members: $25
Future Members: $35.00
Students & Recent Grads: $15.00
This program is sponsored by Program Sponsor Avis Ford and Chapter Partner Sponsor LTU.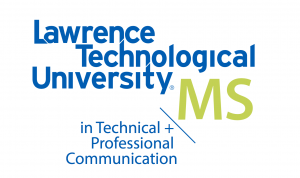 9-10:30 am, Thurs., Nov. 16, STOP GUESSING: Building a Social Media Strategy That Works
Have breakfast with us and expand your social media marketing success.
Who is following your company brand on social media? Are you talking to the right people? If not, how do you reach them?
Social media can be an effective communications tool for businesses of any size, but only if you're reaching – AND engaging with – the right audiences. In this workshop, interactive discussion and exercises will cover the following topics and more:
Identifying and prioritizing your social media target audiences
Understanding the four key areas of social media and how to maximize their individual power
Getting in tune with your own social community – who are you reaching and what do they care about
Customizing your content strategy for the people you are reaching and those you aspire to reach
Don't miss this opportunity to learn from visionary leaders in social media marketing!
Nick Skislak, CEO/Founder, SS Digital Media
Nick Skislak is the CEO and founder of SS Digital Media, a nationally recognized digital marketing agency in Troy, Michig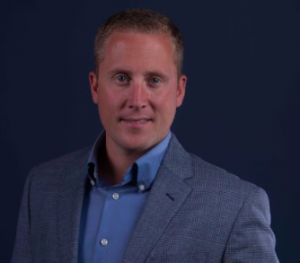 an. He started the company in 2008 in his studio apartment and today the company is leading the way in building and growing e-commerce companies. Skislak graduated from Western Michigan University in 2006 with a BBA in advertising and promotions. After a year at Campbell-Ewald, he joined a digital marketing agency in Royal Oak and cut his teeth on search marketing for small businesses – and his future path was set. Using his new knowledge, Nick founded SS Digital Media, now approaching its ten-year mark realizing remarkable growth every year.
Emily Shirden, Partner, Finn Partners (2017 Holmes Report & PR News Midsize Agency of the Year)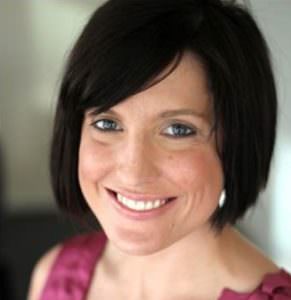 Emily Shirden leads integrated communications for Finn Partners, a global communications firm based in New York City. She brings to her clients a wealth of experience across industries and sectors and has led award-winning digital communications work since joining the agency nearly eight years ago. In 2014 Email relocated from Chicago to the Detroit office, which has grown to include some of the city's most exciting projects and longstanding brands. Emily has led a cross-office agency team working alongside Michigan's largest health insurer, Blue Cross Blue Shield of Michigan, as they communicate to their members, small businesses and other stakeholders through an unprecedented time of health-insurance industry change. Under its customer-centered vision, the team has developed a social community that grew 2,000% in just under five years and holds industry-leading engagement rates. Emily is a graduate of Indiana University Bloomington and holds a BA in Journalism. She will graduate with an MBA from Michigan State University in March 2018.
Register here for our Breakfast Workshop
Thursday, November 16 – 9:00 – 10:30 a.m.
Next Wave Media Lab, 950 Stephenson Highway, Troy
Pricing: AWC Members: $30.00
Future Members: $40.00
Students & Recent Grads: $15.00
This event made possible in part by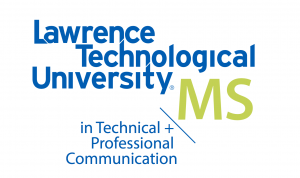 Wed., Oct. 18 Standing up for Diversity
Diversity can be messy and time-consuming, but the rewards are enormous. Because it can be tricky, words matter, and communication plays a huge role in making diverse communities/groups successful. Communication takes diversity a step further, to inclusion, and that is the ultimate goal. Inclusion is the critical factor so when people talk, they are not suspicious of others and their motives.
The polarization is electronic and digital, as Americans increasingly inhabit the filter bubbles of news and social media that correspond to their ideological affinities. We no longer just have our own opinions. We also have our separate "facts," often the result of what different media outlets consider newsworthy.
Join the Detroit chapter of the Association for Women in Communications for a lively discussion on how we communicate and celebrate diversity in the workplace and in our communities.
Panelists are:
Hamtramck Mayor Karen Majewski, an ardent proponent of racial diversity, who governs a city that is home to African-Americans, Muslims, and more. She has been Hamtramck mayor since 2005. She offers a unique perspective on the challenges of navigating the ins and outs of her city's varied ethnic communities.
Kim Trent, award-winning social/political activist and journalist, Kim has been a reporter for several newspapers, including the Detroit News. Kim has also served on the staffs of Congresswoman Carolyn Cheeks Kilpatrick, Senator Debbie Stabenow, and Governor Jennifer Granholm.
Calvin Moore, is the host of Leading Questions with Calvin Moore, broadcasting out of the Podcast Detroit studio in Royal Oak, MI. Calvin has consistently pushed the boundaries of accepted conventions in his search for truth and understanding. With the rise of new media, he noticed the degradation of dialogue between disparate viewpoints, which led to the creation of this program.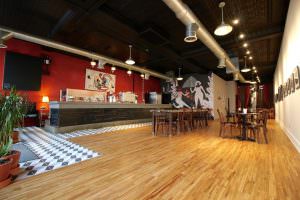 Wednesday, October 18, 2017, 5:30 pm
Oloman Café and Gallery, 10215 Joseph Campau, Hamtramck
Register now! Seating is limited.
This event made possible in part by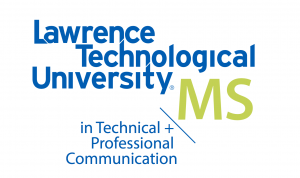 Sept. 14 Event with Barbara McQuade
Convicting and Exposing Crooks & Criminals
Please join us on September 14 for a high impact evening with Barbara McQuade and Tresa Baldas, as they are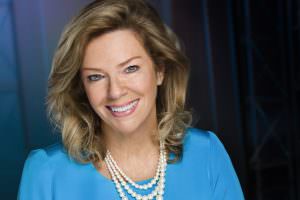 interviewed by Carol Cain at CBS TV – Channel 62 in Southfield. These accomplished leaders will share their fascinating experiences and perspectives on defeating and exposing crime and corruption, solutions for today's critical national and local issues and valuable advice from their successful careers in law and media.

Headlining the event is Barbara McQuade, the first woman to have served as the U.S Attorney for the Eastern District of Michigan from
2010-2017, with a number of significant case achievements. Her high-profile successes include the conviction of former Detroit Mayor Kwame Kilpatrick and more than 30 others on public corruption charges; the life sentence of the "underwear bomber," an Al-Qaeda operative, for attempting to blow up an airliner over Detroit on Christmas Day; and a 45-year sentence for Dr. Farid Fata who lied to patients about having cancer to bill Medicare for expensive chemotherapy treatments. Barbara currently is a law professor at the University of Michigan, where she teaches criminal law and national security and is a legal analyst for MSNBC.
Tresa Baldas is an ace court reporter for the Detroit Free Press who has covered Kwame Kilpatrick, the gynecologist performing genital mutilation on teens, cyberbullies, human trafficking and the Pokémon Go trial. She diligently weighs justice issues, both the public desire to get wrong-doers off the streets and the rights of citizens to a fair trial.
Anchoring the interview discussion is Carol Cain, nine-time Emmy Award-winning Senior Producer and Host of "Michigan Matters," the weekly show airing 11:30 a.m. Sundays on CBS 62 focusing on politics, business, education and more. Carol also is an award-winning columnist at Detroit Free Press.
Register now! Seating is limited.
This event made possible in part by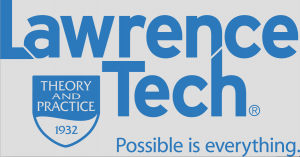 2017-18 Kick-off Program
Pay and Parity – Thursday, August 17, 2017
Join us at the Motor City Java House as we honor Diana Jacokes, a former member who was a champion for parity and a mentor to many in the communications field.
We will review the pilot of the Amazon special program about a group of women who fought against Newsweek for equal rights and hear from local Journalism Hall of Fame winner Mary Lou Butcher Casey who led – and won – a class-action suit against The Detroit News in the same fashion. A special thanks to our sponsors Linn Cummins Henkel and Lawrence Tech.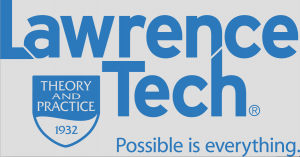 Registration is now open!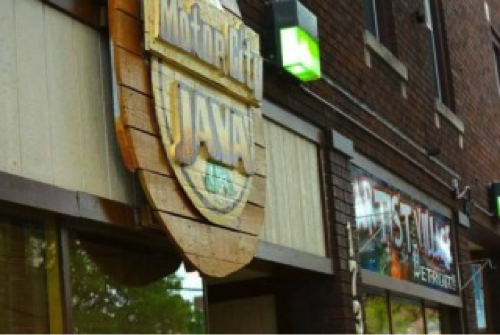 Motor City Java House
17336 Lahser Rd., Detroit 48219
Overview
Our goal is to develop events and programs that provide:
Practical topics to help you every day of your professional life
Expert insights to provide perspective on relevant issues
Opportunities to network with communicators from all disciplines
Over the past few years, some of the topics we've tackled include:
Social Media and the Law
Young Professionals in Communications
Local Authors on the National Stage
Investigative Journalism: Getting to the Truth
The Politics of Fundraising Communications
What's in Your PR Toolkit?
AWC Detroit Past Programs
March 2017 – Panel: Storytelling through Pictures
The Power of Images in a Multimedia World
Dr. Carol Cooper, PhD, Chair of Mass Communication Dept., Rochester College
Elayne Gross, President, Elayne Gross Photography
Steve Perez, Former Staff Photographer, Detroit News
Melinda Kollins, Partner, Uptown PR
Venue: Rochester College
February 2017 – Panel: Political Communications
Fiercely Divided – How we come together on important issues
Tim Kiska, Assoc. Professor of Journalism, University of Michigan-Dearborn; long-time election analyst
Aaron K. Foley, Editor, B.L.A.C. Magazine
John Truscott, President & Partner, Truscott Rossman
Kelly Rossman-McKinney, CEO & Partner, Truscott Rossman
Venue: Sila Italian Restaurant, Berkley
January 2017 – Social Networking Event
Venue: Eddie Merlot's, Birmingham-Bloomfield
November 2016 – Panel: Social Media and the Law
Careful What You Say
Robin Luce-Herrmann, media attorney at Butzel Law and general counsel to the Michigan Press Association
Jennifer Dukarski, attorney at Butzel Long's Ann Arbor office, practicing in the areas of intellectual property, media and technology.
Ron Dzwonkowski, former editor of the Detroit Free Press editorial page
Venue: Law Offices of Butzel Long, Bloomfield Hills
October 2016 – Panel: Fundraising Communications
A Plan for Success
Jennifer Litomisky, Executive Director, Ronald McDonald House of Detroit
Nicole Gize, Director of Campaigns, Children's Hospital Foundation of Michigan
Paula Brown, Executive Director, Reading Works Detroit
Venue: Ronald McDonald House at Detroit Medical Center
September 2016 – Panel: Real Food Journalism
Insights on the Local Food Culture
Anabel Cohen, food writer/columnist/blogger and caterer
Patty LaNoue Stearns, restaurant critic, feature writer, gourmet cookbook author
Halle Saperstein, registered dietitian, media spokesperson
Venue: Henry Ford West Bloomfield Hospital demonstration kitchen
August 2016 – Writing Seminar
How to Write About Your Family without Getting Excommunicated!
Award-winning author Susan Shapiro shares tips on writing books and getting published.
Venue: Huntington Woods Public Library
June 2016 – PR Toolkit Workshop
Presented by Sue Voyles, President, Logos Communications
Venue: Women's Business Council office, Livonia
March 2016 – Panel: Investigative Journalism in the Age of BuzzFeed
Reporting the real story when citizen journalism is pervasive and the facts can be elusive
Tresa Baldas, Federal Courts reporter, Detroit Free Press
Chastity Pratt, Urban Affairs reporter, Bridge Magazine
Robin Luce Herrmann, general counsel to the Michigan Press Association
Venue: Automotive Industry Action Group (AIAG), Southfield
February 2016 – Social Networking Event
Venue: Bosco Café and Dessert Lounge, Ferndale
October 2015 – Panel: Young Professional Speak
Millennials Rock the Communications Industry
Anna Leigh Clark, freelance writer for local and national publications
Tatiana Grant, president of Infused PR & Events; co-owner of Flash Delivery
Oona Goodin-Smith, then Oakland University journalism student and contributor to USA TODAY College
Moderator: Alicia Nails, Emmy Award-winning journalist and director of Wayne State's Journalism Institute for Media Diversity
Venue: Motor City Java House, Detroit