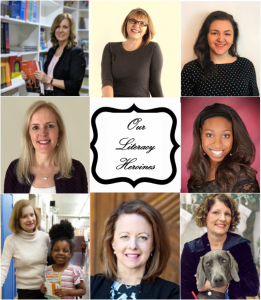 May 10, 2019
AWC Detroit Names Eight Members
"Literacy Heroines"
We are pleased to announce the recipients of the AWC Detroit Literacy Heroine awards. This honor goes to members who have contributed to the success of our chapter's "Driving Literacy in the D" initiatives as well as those who have served other literacy programs through libraries, schools and non-profit organizations.
The awards will be presented at a networking celebration in June.
Congratulations to our Literacy Heroines! Click on their names below to read more about each winner's contributions to literacy advancement.
Board Member and Tutor Trainer
Oakland Literacy Council
Leader, 2018 AWC Detroit Little Free Library installation
Detroit Public Library – Parkman Branch
President, Walsh Marketing Association student club
AWC-Walsh College 2019 Book Drive for Westside Christian Academy
Reading and Writer Tutor at Pasteur Elementary
Detroit Public Schools Volunteer Reading Corps
Elected Trustee and Children's Literacy Advocate
Oxford Public Library
Leader, 2018 AWC Detroit Little Free Library Initiative
Installation at The Mercy Education Project
AWC Detroit Board Member and Advocacy Chair
Developer and Promoter of 2018/2019 AWC Detroit Literacy Programs
Visiting Author, "Love is a Dog and Some Crayons"
Supporter of 2018/2019 AWC Detroit Literacy Programs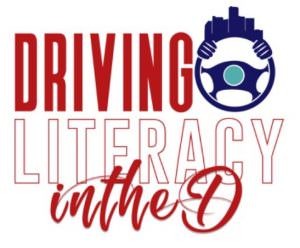 The Detroit Chapter of the Association for Women in Communications (AWC) has made a commitment to promote literacy — collectively with the "Driving Literacy in the D" campaign and individually through volunteerism.
AWC Detroit-sponsored projects in 2018 included the installation of five Little Free Libraries — one on the grounds of The Mercy Education Project in Detroit and four at Detroit Public Library sites in collaboration with the trustees of the National Automotive Historical Collection.
Our 2019 "Driving Literacy in the D," initiative shines a spotlight on the Detroit Public Library's Parkman Coders, Westside Christian Academy and The Mercy Education Project. All three organizations are experiencing remarkable success in advancing literacy. Our members are participating in reading circles, book drives, tutoring and other literacy advancement efforts.