2018 Matrix Awards (aka Celebrate and Elevate 2018)

Celebrate & Elevate 2018: A Toast to Women in Communications
On June 6, we celebrated outstanding achievements in the communications profession by presenting prestigious Matrix Awards to three leading communicators! We were inspired by their success stories, honored their accomplishments, and had a great time connecting with the Detroit communications community.
Enjoy a selection of photos from the event below. (c) Elayne Gross Photography
To access the full set of downloadable photos, visit the Elayne Gross Photography website.
Read Denise Gray-Felder's keynote address on Authentic Leadership.

2018 Matrix Award Winners
Headliner Award: The Headliner Award salutes the outstanding personal and professional achievements of a prominent AWC Detroit Chapter member.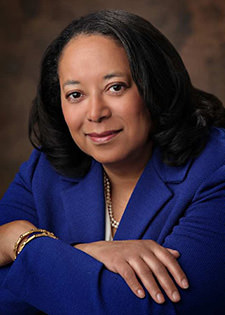 Denise A. Gray-Felder, APR, Chief Communications Officer, Michigan Medicine, leads a 40 person team responsible for PR, marketing, social media, digital arts, web presence, and physician and consumer communication. Her headlining accomplishments in 2017 included implementation of the University of Michigan Health System's rebranding as Michigan Medicine. She also championed leading enhancements to the system's web presence with the addition of the Michigan Health Lab site that showcases research discoveries and the Michigan Health Blog that disseminates "news you can use" to the public. As former president/CEO of the Communication for Social Change Consortium, she worked globally to help people living in poor communities lift their voices, stories, ideas, and beliefs to influence change. Denise was also the youngest and first black woman National President of the AWC organization. Learn more…
Diamond Award: Recognizes communications and programs that advocate for improving the image and well-being of women in society.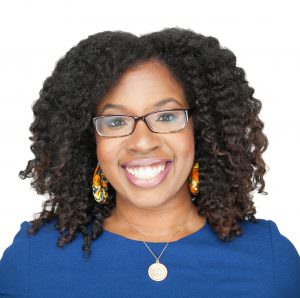 Robin Kinnie, founder and CEO of Motor City Woman, an internet-based radio station and broadcasting/recording studio that supports women entrepreneurs and encourages women to pursue audio engineering careers. Motor City Woman offers an array of shows, expert guests, discussions on issues from a woman's perspective and the resources for growth in all areas of life. She was selected to launch the Detroit Chapter of Soundgirls.org, a national organization focused on increasing the number of women audio engineers. She not only concentrates on representation of women behind the microphone but also behind the audio board. Learn more…
Vanguard Award: Honors an individual or organization for innovatively employing a communications medium.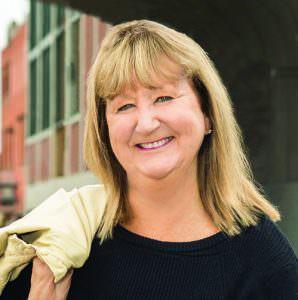 Jackie Berg is the founder & owner of Bridges Communications Group, a multicultural media company that publishes TheHUB, has a 20-year custom publishing history and develops award-winning minority marketing campaigns. TheHUB's multimedia platforms were created to give city residents and supporters a dedicated voice and space to discuss the real issues surrounding viable city neighborhoods. TheHUB now has outlets in Detroit and Flint focusing on hyper-local neighborhood news.
She leads efforts to champion multicultural collaboration, affordable housing and emerging neighborhood leadership. Jackie is an unabashed cheerleader of collaborative partnerships and urban-corporate initiatives that contribute to stability in city neighborhoods. Learn more…
Thank you to our event sponsors!