2016 Matrix Awards
On May 19, 2016, the Association for Women in Communications Detroit Chapter honored its own at the Detroit Yacht Club, as well as other local leaders, who have used communications in an innovative fashion, to make a difference in our community.
The honorees included Karen Stewart Spica, APR, a strong advocate of women in the communication industry as the recipient of the Headliner Award, an honor given to a chapter member for outstanding personal and professional achievements.
The Diamond Award, which recognizes an individual who has improved workplace conditions for women, was awarded to Veronika Scott, founder of "The Empowerment Plan," for developing a social enterprise to employ previously homeless women to sew sleeping bag coats for those still living on the street.
Using a multimedia platform of print, digital and social media to bring attention to local Detroit retailers and neighborhoods, Mayor Duggan's chief of staff, Alexis Wiley, garnered the Vanguard Award, which recognizes an innovative communications campaign.
2015 Matrix Awards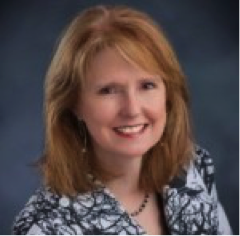 Marilyn Trent of Trent Creative was honored with the Headliner Award which salutes a chapter member for outstanding personal and professional achievement. A dedicated AWC Detroit Chapter member, Trent founded her marketing and design company in 1991. Focusing on innovative marketing and design that implements growth and economic development strategies, Trent Creative has won 12 local and national awards during the past three years. A Rochester resident, Trent serves on the Rochester Downtown Development Authority Board of Directors where she was named Volunteer of the Year. She also is co-founder of the Green City Committee, which assisted in organizing the first Michigan Earth Day Festival in downtown Rochester.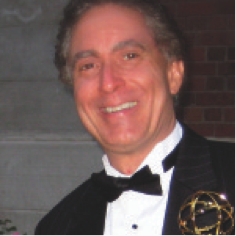 Wixom-based documentary filmmaker Keith Famie received the Diamond Award for portraying women positively in the media. Famie was honored for his recent documentary "The Embrace of Aging, the Female Perspective of Growing Old"- the second film of a trilogy exploring the aging process. A 13-episode series detailing what getting older signifies to women around the world, Famie's documentary debuted on Detroit Public TV, WTVS (Channel 56) in October 2014. Well-known for his stint on the TV show "Survivor, the Australian Outback," his work as a chef on the Food Network's "Keith Famie's Adventures," and his culinary skills as a celebrity chef at popular metro Detroit restaurants; Famie began his journey into documentary film making in 2004.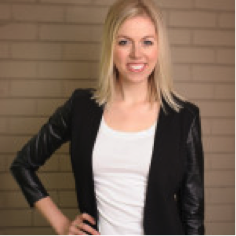 Emily Hay of Hay There Social Media was recognized with a Vanguard Award for the innovative use of a communications medium during the past year. Hay is founder of Hay There Social Media and TweetTeam™, delivering social media marketing services to a variety of consumer-focused clients. She also is the co-creator of "Saving Face for Parents and Schools," an online video program helping parents and educators coach tweens to become smart digital citizens. A Birmingham resident, Hay is a public speaker, social media contributor to the Internet Advisor show on WJR 760 AM and a contributing professional on "Live in the D," airing on WDIV/NBC Detroit. She was named one of "30 in their 30s" by DBusiness magazine and one of "52 Empowering Women of 2013" by the WooHoo Radio Network. Hay is a volunteer with Challenge Detroit and a partner at Cornerstone Schools.