With 25 years in global corporate communications, AWC Detroit member Giavanna Palazzolo has built her expertise telling brand stories through strategic content and message development.
In late 2018, she launched ZOLO Group, LLC, a public relations and corporate communications consulting group, specializing in enhancing brand reputation and building brand awareness.
Q. How do you differentiate yourself from other boutique PR firms?
A. Zolo Group is a fresh new take on PR. Actually, we're not "boutique" at all. And we're not really an agency. We fashion ourselves "storytellers."
Our mission is to develop the strategy that will help clients tell their story through authentic, data-driven content, in their voice, across multiple platforms, and ultimately enhance their brand reputation.
Q.What is your approach to branding?
A. Being authentic and transparent about who you are as a company, what you stand for, how you engage with your employees, your clients and consumers, has become the only way brands can achieve respect, trust and status among their followers.
Brand loyalty isn't what is used to be. Brands need to connect to their audience in a more personal, direct way. So how a brand identifies itself is what builds reputation, and leads to strong loyalty from customers.
Q. You've spent much of your career in the automotive industry. Will you be concentrating on that sector?
A: The incredible growth and renaissance happening in Detroit is coming directly and indirectly from the auto industry; new tech startups popping up across the entire metro area are developing technology in on-line car buying, EV and autonomous driving, ride-sharing, 3-D printing, sustainable energy, and so much more. I'm not drawing a line around the auto industry specifically, I'm open to working with a diversified client base; but in Detroit, the auto industry touches virtually every business in one way or another.
Q. Your expertise goes beyond U.S. markets. Where have you lived and worked globally?
A: I was very fortunate in the early days of my career to work with Visteon Corp both before and after it was spun off from Ford Motor Company. When Visteon became its own brand, I spent two years in London, U.K., working with the business teams in U.K, Europe and South Africa to develop marketing and communications campaigns to bring awareness and build the new brand reputation across the European markets.
I was given a second opportunity for an exciting foreign assignment years later, when I was asked to lead the General Motors Southeast Asia and Chevrolet Southeast Asia accounts for WeberShandwick. I lived in Bangkok, Thailand for two years, leading a talented team of communications and media relations experts who worked in partnership with our clients to build and grow the Chevrolet brand throughout the region.
I always tell my young friends and colleagues, if you're ever offered an opportunity for a foreign assignment, take it! The experience will change your life forever!
# # #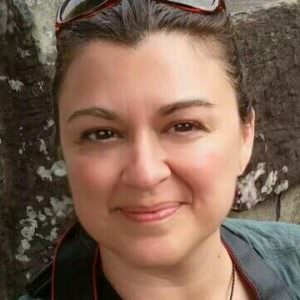 Giavanna Palazzolo has worked for automotive OEMs and suppliers, tech companies, non-profits, higher education and PR agencies in all areas of internal and external communications. Visit her ZOLO Group website, facebook page and listing in the AWC Detroit Entrepreneur Directory.