By Janet Scott
You may not know what SEO (Search Engine Optimization) means, but whenever you look for a product on Google, its algorithm is using it to get you the information it thinks you want.
For example, let's say you want new blue patio cushions for the backyard. Typing "patio cushions" into Google will quickly take you to multiple pages with websites where you can buy patio cushions. And if you're like most people, you only visit the first three to five websites before you either purchase or use a new search term, "blue patio cushion white stripes."
The trick is to use the phrases people search for so that their products and services rise to the top, where people see them first.
Of course, it's a lot easier to do this when you can be specific, or you have a niche product or service. "Dryer stopped spinning" immediately brings up an article from repairclinic.com, a website that I and a small team of copywriters helped revamp specifically for Google's search algorithm last year.
Let's talk about how that was done on the copywriting side so you can get a general idea of how you, too, can get your products to "rise" in Google. (There are other steps you can take, but I'm only going to discuss copywriting in this article.)
Learn the words people use to search for your product or service.
This step is critical, and you'll need to subscribe to a company that sells online marketing analytics software subscriptions, like SEMrush or Moz. Their analytics will not only give you the popularity of the phrases people type into Google (coffeecake vs coffee cake) but also how often those terms are searched on a monthly/seasonal basis.
A general search term like "patio cushion" may have thousands of searches per month but companies like Walmart already "own" that space. You're better off using phrases that relate to your product or service but have less competition and a decent amount of search.
Craft a message people want to read.
It's easy to despair and believe good writing doesn't matter anymore, but that's just not true, especially when it comes to search. One of the best ways to gain visibility and "soft sell" is through a blog site, where you can use the search terms to bring people to an article that they want to read. Once their eyes are on the article, good writing will keep them there. Google will take notice and rank the article higher in its search engine over time.
In the example above, "Dryer Stopped Spinning" was part of a multi-faceted campaign in which we wrote original copy for blog posts and product descriptions to bring more people to the site. That's why that term was used and why it ranks so high now.
It takes at least six months for this process to work. Google is continually crawling and indexing websites, so the results take time. However, if you follow the steps above, your message will "rise" over the long run.
# # #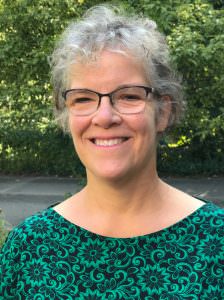 Janet Scott has been writing and editing professionally in a variety of contexts for almost 30 years. Her areas of specialization include enhanced SEO product descriptions, corporate social media, website copy and video scripts.
She also is co-author of The Million Dollar Greeting: Today's Best Practices for Profit, Customer Retention and a Happy Workplace (published in August, 2018, by Apollo Publishing, New York).
For more information, visit her website and The Write Place profile in the AWC Detroit Business Directory.