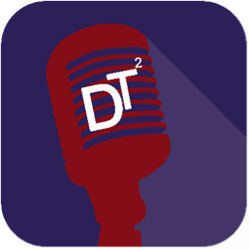 Created by two diverse technology-oriented women (with a combined professional background of 65+ years), Diva Tech Talk is a specialized podcast channel celebrating women making an impact in technology. The distinctive series inspires women/girls to succeed in technology-driven missions, and features interviews with established and emerging female tech leaders. Accomplished women get "on the mic" to passionately share their experiences, leadership lessons and unique perspectives. The series has won National AWC Clarion awards in the Radio Category for a regular interview program (2017) and for women's issues programming (2016 and 2017).
Expertise: The entrepreneurial founders are adept technologists, audio experts, strategists, writers/editors, interviewers and "marketers." They are happy to share their skills in producing/promoting podcasts upon request.
Contact: Nicole Scheffler at nicklej11@gmail.com and Kathleen Norton-Schock at knorton-schock@outlook.com.
MEET THE FOUNDING/HOST DIVAS:
Nicole Scheffler (@tech_nicole)
Kathleen Norton-Schock (@katensch)