Helen Stojic, director of Corporate Affairs at Blue Cross Blue Shield of Michigan, discussed "Employees as Brand Ambassadors" at an AWC Detroit program on May 23, 2019 at Marygrove College. She joined panel members Dr. Dominique Perry, senior Human Resources Learning and Development professional at Ford Motor Company; Kathy Bradsher, director of Human Resources at Marygrove College; and Renee Ahee, director of Communications and Marketing at Marygrove. (Pictured above left to right).
Whenever I attend Association for Women in Communications events, I can usually count on at least one person seeking me out to talk about communications. Here are some of my thoughts about the topic of employee communications:
Communications plays a role in recognizing employees for their contributions. Some of our most-read stories are about employee teams and their activities.
When you have big company news, do your best to ensure employees find out first from the company. This speaks for itself.
Establish a schedule for regular communications and stick to it. Am I the only one drowning in emails? Our employees know to look for the weekly employee newsletter and most employee memos on Wednesdays.
Use multiple channels to reach employees. We have electronic message boards in every facility to reinforce our messaging and provide reminders about corporate events and employee opportunities.
Most employees want to hear from their leaders. We host a quarterly briefing for our director-level leaders so they can share the highlights with their teams.
Employees are the face of your company in the community. We know many employees are asked about the company around the Thanksgiving table, so every year, we provide useful talking points about what people may be asking about the health care industry.
Help employees to be ambassadors for your brand. We support employees by providing helpful tips, including 'friends and family' phone numbers that employees can give people who ask about our products, including Medicare Advantage.
Celebrate diversity. We have 10 employee resource networks that employees can join for professional development and common interests. Last time I checked, our women's network was the biggest group!
# # #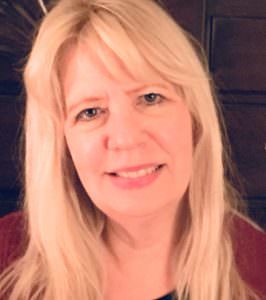 Helen Stojic is director, Corporate Affairs, for Blue Cross Blue Shield of Michigan. She is responsible for developing and implementing communications plans to reach company stakeholders, leads the employee communications function, and serves as a company spokesperson for the news media. Stojic is past president of the Detroit Chapter of Women in Communications and a former Headliner awardee, a board member of the Michigan Press Association and an accredited member of the Public Relations Society of America.
AWC Detroit Programs
View the Replay – To learn more about "Employees as Brand Ambassadors," watch the videotaping of the panel presentation. Click here to download.
Assessing Your Own Organization's Success – Panel moderator Renee Ahee presented some questions for assessing how well your organization is engaging employees as ambassadors. Topics include brand, trust, respect, top-down philosophy and listening to your constituents. Click here for the handout sheet.