By Catherine Ticer
CEO, Catherine Ticer Communications
You're ready. You've got the education, determination, drive and a successful tenure servicing grateful PR agency clients. As you embark on your entrepreneurial journey, don't forget you didn't get to where you are without a team and common sense will be your new best friend.
Build your network:
Have a good understanding of your talents and know what sets you apart from the competition. Arm yourself with a support network of professionals who can assist you in servicing your clients.
Define the scope of work:
Don't over promise and set yourself up for failure. Make sure to draft a letter of agreement before starting any new project. That way everyone is on the same page and the objectives are clear.
Know the business of your clients:
Get to know your client's business, research their competitors and pay attention to movements in their industry. Look to the current news cycle for opportunities to promote your clients as subject matter experts on topics of the day. Spend time familiarizing yourself with the media who would potentially feature your clients.
Get social:
Social media plays a critical role in connecting people and developing relationships with key influencers and journalists – and provides a great opportunity for a company to get valuable customer feedback. Social media allows a message to get out to a target audience faster than traditional media – and presents an opportunity for content to be shared. It's a cost-effective way to increase visibility and brand awareness.
Strive for diversity:
A diverse client base is essential in keeping any business relevant. Diversity fosters innovation and gives you the ability to acquire a skillset that can translate to a global stage. It promotes an understanding of other cultures, which helps you position your clients in a diversely competitive marketplace. It opens your world to experiences beyond your own demographic and helps you be more productive and creative.
Stay current:
When I started out, we used to mail press releases to journalists. But technology and industry trends constantly change the way business is done. So sharpen your skills, stay current and anticipate what's next.
Don't get comfortable:
Don't lose your edge. I became too comfortable servicing one Fortune 10 client that had a large enough budget to keep me comfortably operating. I suffered because of it when the recession hit. A lesson learned.
Just remember it's always a team sport; entrepreneurs don't make it on their own.
# # #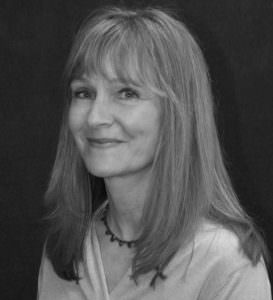 Catherine Ticer, CEO of Catherine Ticer Communications, specializes in PR, digital strategy and marketing. She began her career as a journalist and went on to work for several of the largest worldwide public relations and advertising agencies before starting her own firm in 1994. Visit her company website and profile in the AWC Detroit Business Directory.