A freelance journalist and Detroit booster, Maureen McDonald knows both media and PR people as well as the city's movers, shakers and trendsetters. Get to know her and she could be your link to people, programs and organizations around town. Here's what she has to say about building contacts and bonding with fellow professionals.
Nearly everyone talks about social media, but it takes more than Facebook, Instagram and Twitter accounts to mine the contacts you need to further your career and build an identity. I'd suggest a two-step dance of technology and old-fashioned networking, starting with attendance at AWC Detroit meetings.
I'm amazed by how many people tell me they joined AWC because of a conversation they had with me, a program that sounded enticing or a social media post that looked chewy. This is quite an honor. I have friends that date back to my first involvement in AWC in the 1970s.
Some of my best contacts came from writing freelance stories for the Detroit News, Detroit Free Press and Crain's Detroit Business over a couple dozen years. Every time I'd profile someone interesting, I'd invite them to a meeting or suggest they appear on a panel.
Here's some thoughts for others looking to gain more connections:
Savor the storytellers: The more you pay attention to local news, the more you know about what's happening. You have something solid to discuss when you meet, something chewy to share on various platforms. For example, Kim Kozlowski wrote some blockbuster stories about Larry Nasser and the gymnasts at MSU in the Detroit News. Carol Cain does some awesome interviews that run on Channel 62 and in the Detroit Free Press, Oneita Jackson, one of the best young writers today, is teaching an open class at U-M Dearborn on copy editing and headline writing. Follow the writers you like, and your world unfolds.
Offer to help. For the past 30 years I've worked on the AWC program committee in various roles from veep to workerbee. I make a point of shaking hands, giving hugs and meeting new people who come to meetings.
Ask for help. One member wore a name tag that said, "job hunting." She landed a job that day from a senior member of the organization who admired her tenacity and respected her resume. Make a point at meetings to meet the people with jobs you'd like to acquire. If you read about someone interesting in media channels, send a hand-written note and ask them out for coffee. You'd be surprised how many people are flattered and most willing to accommodate you.
Read Dale Carnegie's book, "How to Win Friends and Influence People." Written in 1936, it is still the standard bearer for good advice. When I taught journalism at various universities, I'd insist my students read this and take heed. Whether communicating online or in person, these values hold dear to the heart.
Joining AWC and attending Detroit Chapter meetings is the best advice of all. I've met good friends, received support through hard times and awards for efforts during the best of times. I always meet people of interest at meetings. And learned something new I could use in another capacity.
# # #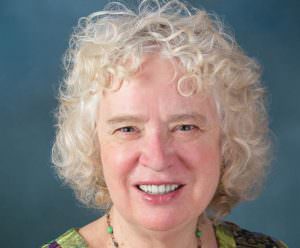 Maureen McDonald is an award-winning journalist, adjunct journalism professor, corporate content expert and author who writes often for print and online publications. In her 40-year career as a wordsmith she has evolved from long narratives to short summaries punctuated with pictures. She has taught at universities around metro Detroit and coordinated meetings for the Association of Women in Communications and the Detroit Press Club.
Membership Drive runs April 1 – 30
Become a member of the Association for Women in Communications – Detroit Chapter. The application fee is waived during the Spring and Fall membership drives.
Apply at National Website. Use promo code SPRING2019.