2018 Matrix Award Winners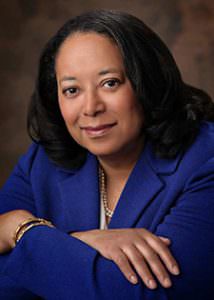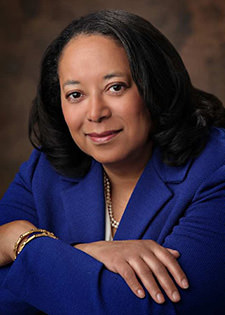 Headliner Award: Denise Gray-Felder, Chief Communications Officer, Michigan Medicine
The Headliner Award salutes the outstanding personal and professional achievements of a prominent AWC Detroit Chapter member.
Denise has exhibited exceptional leadership throughout her career – as the youngest and first black woman to hold the office of National President of AWC, to making her mark as a successful advocate and communicator for social change, to advancing the media landscape and marketing communications impact at a world-renowned health system.
As Chief Communications Officer of Michigan Medicine, she leads a team of 40 people responsible for public relations, marketing, social media, digital arts, web presence, and physician and consumer communication at the academic medical center of the University of Michigan, comprising three hospitals and 40 outpatient locations.
Her headlining accomplishments in 2017 include implementation of the University of Michigan Health System's rebranding as Michigan Medicine. Additionally, she championed innovative enhancements to the system's web presence with the addition of the Michigan Health Lab site that showcases research discoveries and the Michigan Health Blog that disseminates "news you can use" to the public.
She started her career in communications as a journalist and magazine editor at Gannett and WKBD TV, worked for the Criminal Justice Institute and United Way of Southeast Michigan, and then entered the corporate world at Michigan Bell (subsequently AT&T). After 16 years rising through the ranks in PR management positions at AT&T, she found her calling in philanthropy at the Rockefeller Foundation in New York City. From 1994 to 2003, she served as Vice President of Administration and Communications, promoting the Foundation's global mission to advance the well-being of humanity by funding global, universal access to health, food, energy and jobs resources.
Through grant-making exploration at the Rockefeller Foundation, she ventured into social entrepreneurship for 11 years as founding president of the Communication for Social Change Consortium. This nonprofit organization works globally to help people living in poor communities lift their voices, stories, ideas, and beliefs to influence change. Denise is most proud of her 18 years of passionate effort helping convince the world that an AIDS vaccine is essential and possible to manage as a chronic illness.
She is a past president of both the AWC Detroit chapter (1978-80) and the youngest and first black woman president of the national AWC organization (1985-1986). Well done, Denise!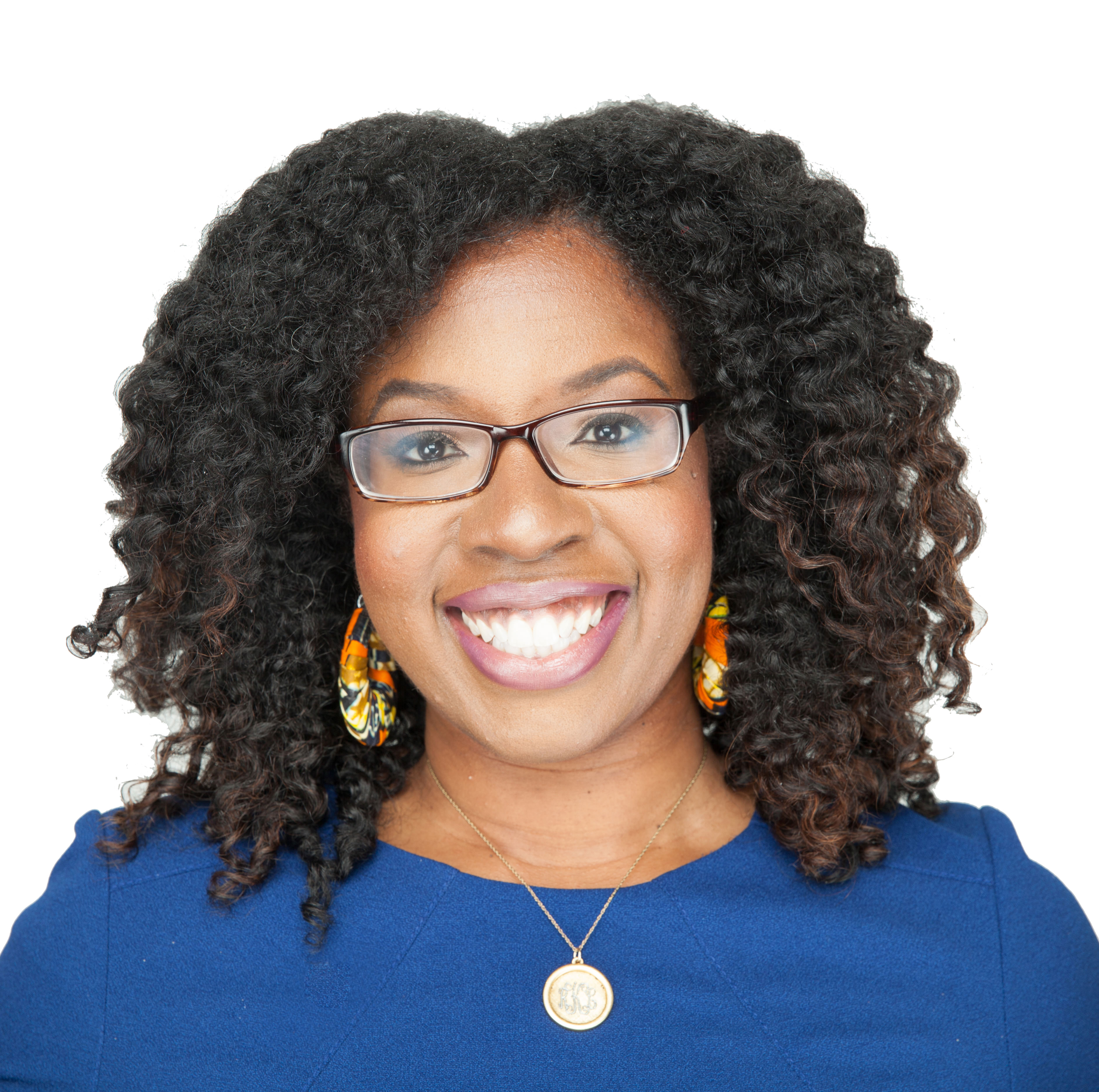 Diamond Award: Robin Kinnie, founder and CEO of Motor City Woman
The Diamond Award recognizes communications and programs that advocate for improving the image and well-being of women in society.
Robin Kinnie is the founder and CEO of Motor City Woman, an internet-based radio station and broadcasting/recording studio that supports women entrepreneurs and encourages women to pursue audio engineering careers. Motor City Woman "amplifies the voices of women" by offering an array of shows, expert guests, discussions on issues from a woman's perspective and the resources for growth in all areas of life.
With more than 10 years of professional communications experience, Robin works tirelessly to help entrepreneurs grow their small businesses and collaborates with women-centered initiatives, groups and organizations. She is a guest contributor to Detroit Moms Blog.
Robin was selected to launch the Detroit Chapter of Soundgirls.org, a national organization focused on increasing the number of women audio engineers. She not only concentrates on representation of women behind the microphone but also behind the audio board.
She was recently named one of the 'Top 25 Women Leading In the Detroit Community" by Walker's Legacy. She stays true to her purpose with the motto "Live in the Light" which encourages everyone to seek the positive, concentrate on strength and celebrate the moment. Great work, Robin!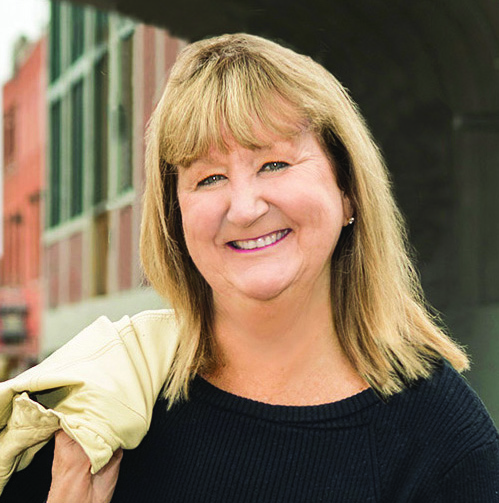 Vanguard Award: Jackie Berg, founder and owner of Bridges Communications Group
The Vanguard Award honors an individual or organization for innovatively employing a communications medium.
When it comes to uplifting urban communities in Flint and Detroit, Jackie Berg goes the distance. Following 25 years of heading city, state and national minority media organizations, she launched print and online editions of the HUB Detroit in 2014 and HUB Flint in 2016 to help identify and promote positive trends in these cities. By the end of 2017, her collective publication reach exceeded 2.5 million impressions.
Her accomplishments include a series of firsts, such as the launch of the heralded #LiveLoveDetroit series, an in-depth report of neighborhood development initiatives and related mapping, challenging perceptions of what is and is not happening in city neighborhoods, and the Small Shops initiative, focusing attention on neighborhood business development and small businesses. Jackie leads efforts to champion multicultural collaboration, affordable housing and emerging neighborhood leadership. She is an unabashed cheerleader of collaborative partnerships and urban-corporate initiatives that contribute to stability in city neighborhoods.
She has recruited top journalists and editors to her publications, elevating the status of the coverage and winning support from city residents and block club leaders to stakeholders and investors. Jackie has pioneered and led a number of groundbreaking initiatives, including the Detroit Policy Conference's minority media center and Savor the Flavor of Flint, a major program promoting Flint's growing food culture and healthy habits.
She recently expanded her market reach and leadership position with the formation of Building City Bridges, a multicultural nonprofit headed by partners Lizabeth Ardisana, ASG Renaissance CEO, and Billy Strawter, MILO Detroit Founder & CEO.
An alumna of Leadership Michigan, Jackie is recognized for her expertise in ethnic marketing. She originated and led African American and Hispanic market campaigns for Comerica Bank, Fifth Third Bank, McDonald's, Michigan Fitness Foundation, Michigan Department of Health & Human Services, Michigan Minority Business Development Council, Procter & Gamble, Valassis, the Southland Corporation (7-Eleven Stores) and WalMart. Jackie also runs Bridges Communications Group, Inc., which produces award-winning collateral marketing materials, communications campaigns and special events. Congratulations, Jackie!