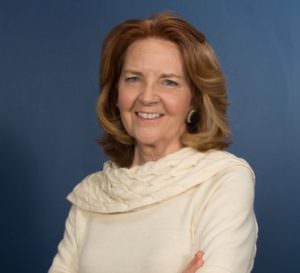 Company/Employer: Author, POWERING UP WOMEN! How America's Women Achievers Become Leaders. Founder, POWERING UP WOMEN, LLC
Website: www.annedoyleleadership.com
Career: I currently host two podcasts (POWERING UP and the International Women's Forum Game Changers) and am the current president of the Michigan chapter of the International Women's Forum and a member of the Board of Detroit PAL (Police Athletic League).
Education: Bachelor of Arts with Honors from the University of Michigan. Graduate program in TV News at Northwestern's Medill School of Journalism; graduate work in business and crisis management at Harvard's Kennedy School of Government and Duke's Fuqua School of Business. I also studied for one year at the University of Madrid in Spain.
What You Should Know: I joined Women in Communications (WIC) and began my broadcast journalist career in 1972, the same year that Theta Sigma Phi honorary society was renamed WIC. (WIC was later renamed The Association for Women in Communications or AWC). That's how long I have been on the front lines of women's fight for gender equity. As a leading-edge Baby Boomer, I'm one of the trailblazing journalists who fought for those first jobs as TV news street reporters, anchors and TV sports broadcasters. I was inducted into the Michigan Journalism Hall of Fame in 2007, with the support of the AWC Detroit chapter. Other chapters in my career include Governmental & Public Affairs executive leadership at Ford Motor Company, and an elected member of the Auburn Hills City Council.
AWC Focus: I have a major, global leadership role right now with the International Women's Forum, so I do not have time to get actively involved. But I want to support AWC, which I appreciate deeply; it was the very first professional organization I joined at the beginning of my five-decade-long communications career and it taught me how to network and the importance of women coming together to support and learn from one another.
Family and hometown: I'm the big sister of seven children and mother of a 28-year-old son. I live in the last of the country in Auburn Hills.
General interests: I'm a life-long horsewoman, global traveler and dog lover/owner.
Causes/volunteer service: The fire in my belly has always been to advance women's leadership and achieve global gender equity for girls and women all over the world to be able to pursue their dreams and develop all of their talents safely and equitably.