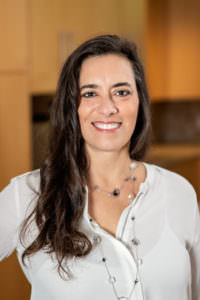 Company: Owner, Creative Thinking Design, LLC
Career: I began working in graphic design since the age of 16, eventually advancing to creative director of a media company before starting my own design firm, Creative Thinking Design. Because of the freedom and flexibility of the design business, I am also a realtor. All the marketing, branding and creative knowledge that I've gained over the years has paid off for both my design and real estate businesses.
Education: I completed Graphic Design Education and Interior Design studies at Henry Ford Community College and management training at Schoolcraft College and Adizes Management Training and Development.
What You Should Know: I was introduced to AWC Detroit when I met Carol Gillis, VP of AWC Detroit Marketing, and the chapter was in need of design work to update their online branding in 2019. As part of the effort, I contracted a photographer to shoot images of four chapter members, which I translated into branded creative design that is now in use on all of AWC Detroit's digital platforms.
Design career highlights:
Awards for graphic design from Society of Professional Journalism and Michigan Press
Association for excellence in layout and design 2007, 2008 and 2009
Designed and produced book: Stolen Childhood: Coming of Age While Surviving the Holocaust. Author Keri Guten Cohen, published June 2010 by Heart Printing & Graphics Inc.
Designed and produced book: Winning Your High Conflict Divorce: Strategies for Moms and Dads, Author Shelly Loomis, published April 2015
I also enjoy sharing my skills to help others:
Mentored the marketing team for the P-CEP First Lightning Robotics Team 862 in 2017.
Served as a trustee on the Board of the Education Excellence Foundation, a non-profit providing financial and other support for students in Plymouth-Canton Community Schools.
Created and administer a Facebook group for the Lake Pointe Subdivision for residents to connect and share.
Volunteered creative services for Plymouth-Canton Marching Band.
Developed and ran an auction for local artists in the community to raise money for Gleaners Food Bank in 2008.
AWC Focus: I would like to connect with women who have reinvented themselves and moved into different careers.
Family and hometown: I live in Plymouth with my husband and two children.
General Interests: Creating custom jewelry, painting, and refinishing furniture, gardening, the outdoors, mural painting, art courses.
Causes/volunteer service: I created wearables for South Lyon Bulldogs, a non-profit logo 'Love Livin' Life, Hating Nobody' – For Positive Mental Health. I volunteer as Celebrity Judge for P-CCS Juried Art Show. I am donating Creative Services for 2021 Wine Tasting Event: Uncorked 2021 for EEF and artwork for the event's silent auction.