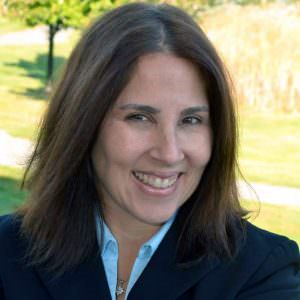 Name: Michelle Gilbert
Title: Vice President, Public Relations, Comcast Cable Heartland Region
Company/Employer: Comcast
Career: I spent 9 years with a local PR agency (Marx Layne & Co.) learning the business from the ground up before being hired away by my client, Verizon Wireless. At Verizon, I developed and managed all media relations, social media, employee communications and community relations for a three-state region. After 14 years with Verizon, I moved over to Comcast. In my current role, I'm responsible for developing and overseeing all proactive and reactive strategic external communications initiatives for our three-state region. I have the privilege of leading a two-person team, and I strive every day to inspire them in their careers.
What You Should Know: I love the career that I've chosen and cannot imagine doing anything else. I would say that my strongest areas of expertise are media relations; relationship building; and managing people. My guiding principal is "don't be afraid to fail; that's how we succeed."
Education: I graduated from Michigan State University in 1990 with a BA in Journalism.
AWC Focus: I think it's important for any professional to continue her education, and I cannot think of a better way to keep learning than from my peers. I look forward to taking away best practices from other AWC members and hopefully sharing a few of my own.
Personal:
Family and hometown – I have a wonderful husband; we've been married almost 18 years. Together, we're raising two awesome daughters, ages 13 and 9. We also have two dogs. We live in Farmington Hills.
Interests – I love to shop for almost anything – even groceries. I love organizing things, especially in my home. I try to work out at least five times a week. I'm addicted to listening to books on Audible; it's made me a better driver!
Causes/volunteer service –
Board member, HAVEN, Oakland County's domestic violence and sexual assault organization
Board member, Public Relations Society of America, Detroit Chapter
Comcast Young Professionals Network Employee Resource Group Champion
Comcast Diversity and Inclusion Committee Member
Detroit NAMIC Chapter Committee Member