AWC Detroit member Allison LaRose has partnered with colleague Alton Brown to launch a boutique agency that will serve clients as a satellite marketing team.
Alto Rose provides strategy, writing and graphic design for email marketing and social media and develops SEO-enhanced content for websites.
Q. How does your satellite team of marketing professionals provide clients with an alternative to maintaining their own fully staffed Marketing Department?
A. We have a versatile and dependable team of talented marketing professionals to provide end-to-end service for any marketing initiative.
With an in-house team, companies' marketing initiatives are limited by the specific skillsets and traditional 9-5 bandwidth of their employees. Alto Rose gives companies access to a large pool of marketing talent that offers a variety of specialty marketing services, including competitive research and analysis. Additionally, our boutique agency allows for flexibility in selecting and upgrading services, enabling marketing efforts to expand with organizations' bottom lines.
Q. Why is strategy everything?
Flashy content is great, but is it helping your organization achieve its goals? Is it appropriate for your target market? Many marketing agencies are great at tactical execution, but have no idea how their content fits into your company's marketing strategy. We want to prevent companies from investing money on content that will never be seen. From search engine optimization to social media, each link in the marketing chain requires knowledge and nuance.
Q. How do you work with your clients?
A. Our engagement with new clients begins with a strategy call in which we ascertain their industry and goals, as well as learn about their organization. After a brief deliberation period, we then present a cohesive content strategy engineered to achieve results toward the specific goals communicated to us during the strategy call. With their approval, we begin the content creation process, working closely with them every step of the way. We send regular status reports and drafts as they are completed, attend meetings regarding the campaign, and offer counsel when roadblocks arise. Alto Rose isn't some faceless agency that gives you a phone call every month—we are an extension of your team, and everything we do will reflect that fact.
Q. What is your approach to content creation?
A. We build a layered, robust marketing strategy that includes four types of content:
Evergreen
Link earning
Social media
Lead generating
Q. Writing is one of your strengths. Why is it more important than ever for marketers to be excellent writers?
A. Consumption of digital content is exploding, the market is more crowded than ever, and consumers are increasingly distracted. As technology transforms the way people and companies buy, sell, and communicate, marketing too must follow suit.
Even as we transition into the era of more visual and short-form content, you need great writing to make every word count and maximize your ROI.
It is not enough to simply list off features or facts about your product or solution. Great writing can turn an overload of technical information into something palatable, consumable, and even exciting for your potential customers.
Visit the Alto Rose website and profile in the AWC Detroit AWC Detroit Business Directory.
# # #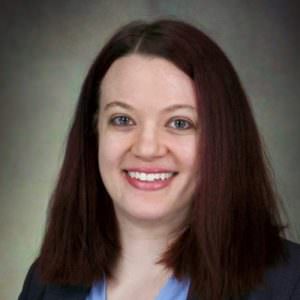 Allison LaRose, co-founder of Alto Rose, specializes in digital and social media marketing. She also is passionate about writing and editing. Her marketing and communications experience includes both freelance and corporate positions in the business consulting, engineering, nonprofit, and real estate industries. She has held positions in AWC Detroit as vice president of marketing and newletter editor.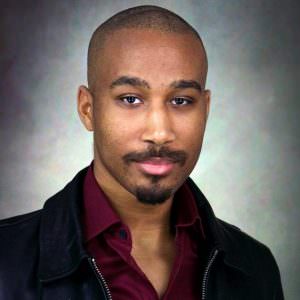 Alton Brown is a co-founder of Alto Rose and a marketer with several years of experience working with nonprofits, small businesses, and leading corporations across various industries. His areas of expertise include email marketing, content marketing, SEO, and graphic design. Coming from a largely independent background, Alton brings a marketing approach that emphasizes inbound marketing as a means to achieving maximum impact and efficiency.