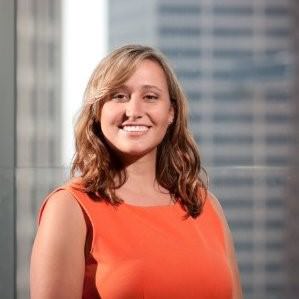 Name: Grace DeMeulenaere
Title: Assistant Account Executive
Company/Employer: Finn Partners
Education: B.A. in Public Relations with minor in Political Science from Western Michigan University (2015)
Career: I launched my PR career with a year-long leadership development fellowship that included a position at Fiat Chrysler Automobiles (FCA). I was assigned to the Office of Civic Engagement and Community Relations in External Affairs, where I worked on volunteerism and grants management for the FCA Foundation. I'm currently working for the Detroit office of Finn Partners, a New York-based global marketing and communications firm.
What You Should Know:
At WMU, I served as president of the Public Relations Organization (PRO).
As a Challenge Detroit fellow in 2015-16, I collaborated with a cohort of 30 diverse young professionals in an urban revitalization effort for the City of Detroit. We were selected from an applicant pool of hundreds for positions with top employers in Metro Detroit, working four days a week for the host company and devoting Fridays to social impact projects for local nonprofits.
At Finn Partners, I work on multiple accounts across real estate, health care and professional services. I work on both traditional and digital sides of PR.
AWC Focus: Leading AWC Detroit's Young Professionals Council (YPC), which serves as an advisory board to help the chapter develop programming of value to millennials. It is also a social affinity group for bonding with peers in the communication field.
Volunteer Service – Board member and director of public relations for the Cassie Hines Shoes Cancer Foundation (CHSCF), a nonprofit founded in 2012 in honor of Cassie Hines, a young adult who battled kidney cancer for many years. Our mission is to provide resources for young adults, ages 16-30, who have been diagnosed with cancer.
Personal:
Family and Hometown – My family is made up by my parents, Tim and Laura DeMeulenaere, my brother Brad and his wife Kim, and my other brother Ryan. I grew up in Chesterfield/Macomb Township and attended L'Anse Creuse High School – North.
Interests – I enjoy outdoor activities such as hiking, kayaking, camping and cycling. I love to watch hockey and I'm a big movie person. This year I have also joined the Detroit Red Wings Red Patrol to help promote the fan experience at home hockey games.