Name: Janet Scott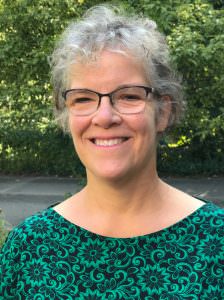 Title: Owner
Company/Employer: The Write Place
Career: After teaching writing to international students at Wayne State University and also working in marketing and copywriting in the private sector, I decided to utilize all my work experiences by establishing The Write Place in 2015. I now offer business writing, editing, and academic support on a freelance basis.
Education:
Harvard College, B.A., English and American Literature and Language, 1986
Eastern Michigan University, M.A., Teaching English to Speakers of Other Languages, 2001
What You Should Know:
I began my career as a journalist/editor on a small, daily California newspaper.
I love variety—from writing video scripts and SEO product descriptions to editing manuals and technical articles.
I keep my toes in the ESL pool by offering private tutorials and editing manuscripts for international PhD candidates at Wayne State.
I co-authored a book, The Million Dollar Greeting: Today's Best Practices for Profit, Customer Retention and a Happy Workplace, published in 2018 by Apollo Publishers in NYC.
AWC Focus: I first heard about AWC from my friend, Joan Allesee, who raved about the smart, talented women she had met and urged me to check it out. I'd been looking for a professional development organization and was eager to learn more. After speaking with Deniella about AWC and its mission, I joined that afternoon. Recently, I attended the "Escape the Room" event, where I, and six fellow prisoners tried our best to break out of jail and even though we failed, we had a lot of fun. In the future, I'd like to explore the learning and networking opportunities and may also become involved in some of the volunteer work.
Personal:
Family and hometown – My husband and I are empty nesters in Bloomfield Township. Our son lives in Maryland and our daughter lives in New Zealand.
Interests – Book club, cooking, and travel
Causes/volunteer service – Reading tutor in Detroit Public Schools