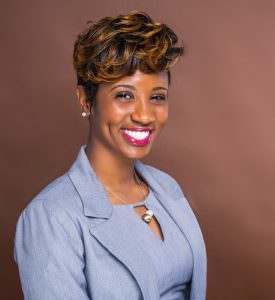 Name: Zavia Ferguson
Title: Public Affairs Specialist
Company/Employer: Detroit Water & Sewerage Department
Career: As a public affairs specialist for the City of Detroit, I ensure that the organization is in a favorable position with the residents of Detroit. I coordinate community outreach events to educate and present information to commercial and residential customers. I also assist with marketing strategies for the organizations such as commercials, busses and billboard advertisements.
Professional Focus: I have a passion for talking with diverse groups of people and a need for making the community's voice heard. I am eager to present innovative skills as well as a great personality to follow up with my work ethic. I try to ensure every day within my current position that residents are satisfied and can get their problems resolved when they meet with me. I love helping others while making an organization remain favorable to its audience.
Education: I received my Bachelor of Arts degree from Bethune-Cookman University in Daytona Beach, Florida and my M.B.A with a concentration in Marketing from Keller Graduate School of Management, which was taken online.
AWC Focus: A member of the organization at an event we attended referred me to AWC. I would love to learn new skills, secure a mentor and build relationships with many women within the communications industry. I want to get involved where I fit in best – whether it is programming, networking, etc.
Personal:
I am a mother to a handsome toddler and I am a native Detroiter.
I love spending time with my family, traveling, trying new foods, singing and dancing.
I am passionate about helping others/motivating them. There are a lot of people that need that extra push; if I can assist in doing so, then I will.