By Sue Voyles
Three experts with different perspectives and from different career aspects shared their knowledge and experience of personal branding at the AWC 2019 National Conference.
Panelists Define Branding
Lorraine Cavataio, an attorney at Sandberg Phoenix, said her brand is to "listen" to her clients and to build their confidence in her professional competencies. Consequently, she pays close attention to her look, including everything from makeup to clothing, to present a brand that is "finished and put together." A fun element that she adds to her wardrobe are whimsical socks.
Young entrepreneur Kelsey Raymond, CEO of Influence & Co., said she defines personal brand as the "way you are intrinsically presenting your strengths to advance your career and attract the right opportunities."
A director of business services at Comcast and former professional basketball player, Debbie Powers, suggested a personal branding exercise of picturing yourself on a cover of a magazine. "What magazine would it be? What would be the headline and what would you be wearing and doing?"
Guided by AWC National Board member and panel moderator Donalisa Stinyard, founder of Evolution U Coaching, the panelists shared the following ideas to help audience members identify, create and leverage their own personal brands:
Why is it important to build your personal brand?
"It is important to build your brand regardless of what role you are in," said Raymond.
Powers added: "If you develop it early on, stay consistent. It's a guide in your career."
Reflecting on the theme of the conference, Cavataio noted: "It's important to energize, empower and engage for yourself and others."
Both Powers and Cavataio agreed that integrity is an important aspect of their brands.
What is the benefit of building your brand?
"You can set expectations without talking about it," said Powers, also adding that "you need to be talking about your brand."
Cavataio went straight to the heart of the matter, noting that benefits include bringing in clients and revenue.
Rather than seeking opportunities through our own efforts, Raymond shared that a benefit of brand is that it "attracts certain opportunities to you."
What are some of the key elements of personal brand?
Suggesting that we should google ourselves to see how others see us, Raymond advocated for a proactive approach to the digital side of personal brand.
Citing intentionality and self-awareness, Cavataio said it's important to ask yourself, "what do you want it to be?" She added that "if you don't like it, change it."
Echoing the sentiments of Cavataio, Powers suggested asking others for honest feedback. "Commit to your brand, but also understand that it can be changed to play to your personal strengths."
What is social media's role in personal brand?
Knowing the platforms that are suitable for your industry is one place to start, said Raymond.
Following up on that idea, Powers told the audience to "make sure your posts align with your personal brand. Don't compromise it."
Acknowledging the negative side of social media, Cavataio advised: "if someone else says something bad about you, don't respond. You'll make it worse. Social media plays a part in endorsing who you are."
How can you leverage social media?
Being an ambassador for her employer and using it to attract people to her company is how Powers sees opportunity in social media.
Using it to expand her network, Cavataio said social media helps to generate referrals from other attorneys.
Using it to engage with your network is how Raymond views social media.
What are some strategies to realign or repair your personal brand?
"There will be moments when you don't represent yourself that well," said Cavataio. "Learn from it and don't let it define you."
She added that it is important to own what you did when you make a mistake.
How do you energize your personal brand and build your network?
Raymond challenged the audience to ask yourself "what content are you creating? Who is your audience and how can you engage with them?" She said it is important to think about your goals first.
Believing that taking time to "slow down and take care of yourself" is a path to energizing personal brand, Powers said, "nurture yourself and then you can energize others."
Reminding the women in the room that they don't have to be superwoman, Cavataio said it is important to "let others help you."
What are effective ways for women to approach branding?
The panelists offered up a few tips specifically for women:
Cavataio counseled the group: "don't apologize for your strengths."
Authenticity and being true to yourself, said Raymond, will allow you to "go against the social norms that people expect for your gender."
"Consider yourself a 'person' in the room versus the 'woman' in the room," stated Powers, noting that she is often the only woman in many business meetings.
Expanding your sphere of influence through personal branding and networking is well worth the effort, the panel concluded. The recognition it brings can take your career to new levels and open new opportunities.
# # #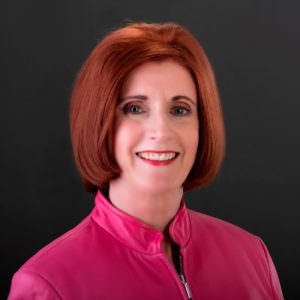 Sue Voyles, a past president of the Detroit Chapter of the Association for Women in Communications and leader at the national level of AWC, has established her brand as a top communications professional in metro Detroit. In addition to her work as a writer, editor and publisher, she is CEO of Logos Communications, a full-service PR and digital marketing firm. Visit her website at: https://logos-communications.com and profile in the AWC Detroit Business Directory.