AWC Detroit Chapter members and National AWC Clarion award winners Nicole Scheffler and Kathleen Norton-Schock got into the podcasting game in 2015 when they launched Diva Tech Talk. Their series, aimed at attracting and retaining women in technology, tells the stories of female role models in that field.
With more than 78 episodes produced, Nicole and Kathleen are masters of the format. Here's what they say you need to consider, if you're thinking of creating a podcast:
As Simon Sinek professes, it is always good to start with the why.
Why do you want to start a podcast?
Why will people listen to your podcast?
Will you need to make money, or will this be a passion project?
What makes you listen to a certain podcast?
Really spending time on these questions and making sure your content has a compelling 'why' will help as you get started.
In addition, make sure to research the name you want for your podcast and maybe search the patent office before you invest in branding and a name, so you protect it in the future. Definitely check to see if the URL is available or one close enough to relate to your brand.
What the Process Entails
In order to produce a podcast, a clear series of events must happen. All of these steps take time to learn and complete.
To start, you develop a plan for the flow and content.
Then you record your podcast either live or remote.
After that, you need to edit it and add an intro and outro.
Next, you will create the blog article or short-form article to summarize the episode. It will either be uploaded with your episode or featured on your website.
Finally, you publish your episode, and promote.
One pro tip is to create a publishing template to standardize episode naming, tags, articles, and all the images to be consistent. This can help greatly in case you have several people working on your project or just for consistency of episode flow.
Keeping It Going
When choosing a podcast program, think about the longevity of topic content you can produce.
Creating something that stays fresh and relevant will require you to find new guests or develop full content on new topics constantly. This can be challenging, so consider whether the topic area is something you can maintain for 50 episodes? 500 episodes?
Think about the podcasts you like and what makes you decide to listen to them. If the content is solid and consistently good, you will continue to tune in. Your audience probably uses the same criteria.
Creating a podcast can be rewarding, but taking these steps before you jump in will pay off in the long run.
# # #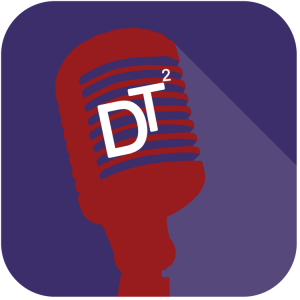 A longer version of this article, which includes financial considerations and recommended tools, is on the national AWC Trending Blog. Read: "Think Before You Podcast."
Watch for coming details about the national AWC webcast on "The 6 P's in Podcasting" to be presented by the Tech Talk Divas on April 25, 2019. Register here.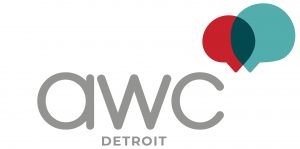 Attend Detroit event on March 13, 2019…
The Podcast Explosion: Everything You Need to Know
The Detroit chapter of the Association for Women in Communications (AWC) will host a podcasting panel discussion on Wednesday, March 13, 2019 at the Specs Howard School Broadcasting in Southfield, MI. For more information and to register, click here.