The April 25, 2019 National AWC Webinar by the Tech Talk Divas, Nicole Scheffler and Kathleen Norton Schock, discusses channeling your PASSION for a topic, defining your PURPOSE, PLANNING the podcast, developing the PROCESS, PUBLISHING the episodes for the world to hear, and PROMOTING the podcast series through various channels to connect with your listeners. They also candidly tackle a 7th "P" – PROFITABILITY.
Passion – Having passion for a topic is usually the root of any successful podcast. For longevity, plan a podcast series around a theme, or themes, about which YOU are passionate This can help you stay the course, and offer motivation, particularly if this is a sideline to your career. Having a partner, co-host or team with that same passion will help you balance other life priorities.
Purpose – Defining a purpose for your podcast serves as a compass on your journey. Knowing you can reference this defined "why" will help ensure your topics stay on track and hopefully meet the expectations of listeners.
Planning – Between a great podcast idea and a live episode, there should be a plan. Starting with something like the Business Model Canvas for a podcast can be very powerful. Simple things like checking to see if the podcast brand is trademarked to more complex issues — having a long-term strategy before you roll out your first episode — can save much time. A good plan today is better than a perfect plan tomorrow.
Process – Just like planning the podcast in the previous step, there is a great amount of detail in creating that final .mp3 file for distribution. Streamlining this process will generate a podcast product that looks and feels generally consistent from episode to episode. We found that everything was much easier once we mastered a repeatable "process." Simple technology tools can keep you organized — like shared spreadsheets, project plans and shareable calendars.
Publishing – Getting the podcast from final product into the podcast-sphere is an important consideration. There are many avenues, from doing it yourself through Libsyn to all-inclusive services that will do everything for you. Ensure that you can publish on all the major channels and understand the metrics offered by different services, as well as the subscription cost across the various components. We found Podcast Places to be useful to lay out options and explain this for us.
Promotion – There is a strong communications/PR component to getting your podcast in front of the right audience. In addition to traditional marketing techniques, a well-rounded social media, website, and conference promotional plan will help take your podcast to the next level. Spend time to define and evaluate how you will connect with listeners. We use LinkedIn, Facebook and Twitter religiously. We also ask interviewees to help with cross-promotion in the episode wrap-up, and they usually do.
Profitability – Although there are podcasting sites with low cost, we recommend being realistic about costs. Really developing a strategy and dropping content can entail hidden costs, like website hosting, publishing capacities and subscriptions. These things add up, but you also need to be highly practical about the cost of YOUR TIME. Budget for your initial investment because building an audience takes time before you can monetize.
Sustaining the audience, and ensuring that it is profitable for your potential sponsors, requires the ideal execution of all the previous P's.
# # #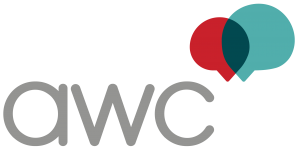 The replay of the AWC national webinar on "The 6 P's in Podcasting" is now available online. Click here.
For more on podcasting, read Nichole Scheffler's articles, "Think Before You Podcast" on the national Trending blog and "Should Podcasting Be Part of Your Plan" on the Detroit Chapter blog.
Consider becoming an AWC member if you are interested in communication topics and want to network with like-minded people. To join, click here.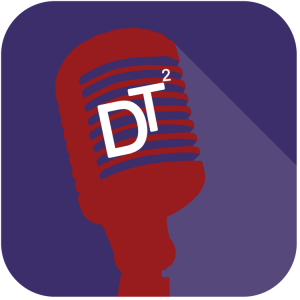 About Diva Tech Talk – As of April 2019, Kathleen Norton-Schock and Nicole Scheffler have produced 83 episodes with a laser-like focus on women in technology: their journeys, challenges, and best advice. Their aim is to inspire women, and girls, to join and stay in the technology field. The series was the first one dedicated to this topic and has created a respected library of women sharing their career journeys.
The Diva Tech Talk team is happy to share these basics we have learned. It has been empowering just to get our podcast going and to be ever-evolving, as our inspirational series becomes more extensive. The podcast platform affords a wonderful way to promote your cause or brand. We are constantly learning and growing, so we suggest you stay plugged into the Association of Women in Communication and other podcast-related groups. This will assist you in staying rooted to all kinds of communication-related content, podcast tips, and people.
Visit: http://www.divatechtalk.com/
Follow us on Twitter: @divatechtalks
Visit us on Facebook: https://www.facebook.com/divatechtalk