By Sue Voyles
Maybe you got into the field of public relations because you love writing. Maybe the idea of working in an agency supporting several clients excites you. Whatever your reasons, if you're working in PR and want to achieve success, then you need to understand how to target the media for a story and concisely deliver a pitch to a reporter or editor (in one minute or less).
Plus, it never hurts to have a lot of persistence.
Pitching a Story
When contacting the media, respect a journalist's time. Reporters and editors are busy people, often having to create content in several formats for many uses (online, print, broadcast, social media) – and do it all on deadline.
In my experience, a PR professional needs to demonstrate polite persistence using email and/or telephone when contacting a reporter to pitch a story. (And if they say "no," then accept that answer.) In media pitching, persistence is often what generates results.
So how do you get those results?
You understand which media outlets want to cover the news you have to share. So don't just blanket all media with a press release and phone calls – hone in on the outlets that are most likely to cover your news. (Sounds elementary, I know, but you'd be surprised what comes across an editor's desk.)
Responding to the Media
When a reporter contacts you for a story, work persistently to help them meet their deadline and get the source they need. That is what earns trust with the media.
Too many times, I find that PR folks can be a little bit desperate for coverage and they end up pestering a reporter multiple times to run a story or frequently send press releases to media outlets that do not cover a client's news.
Pitching is an art that can be mastered; it just takes some practice and persistence.
# # #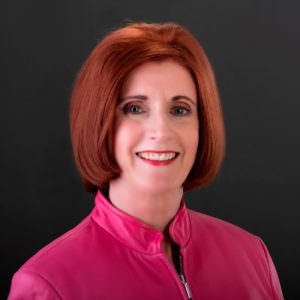 Sue Voyles is president of Logos Communications in Canton, Michigan and editor/publisher of Corp! magazine. She is a past president of the Detroit Chapter of the Association for Women in Communications and also served on the national AWC board. Visit her company website at: https://logos-communications.com/ and profile in the AWC Detroit Business Directory.