2020-2021 Board Members
---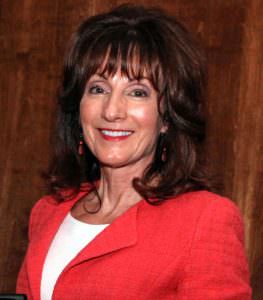 Deniella Ortiz-Lalain
President
Deniella Ortiz-LaLain is Account Relationship manager at OpTech, LLC in Troy, an award-winning talent management firm providing IT, engineering and healthcare talent and solutions in the healthcare, finance, utilities, manufacturing and government sectors. Previous positions include director of communications at OpTech, vice president of Activities for the American Women's Group in Paris and marketing communications positions at the Michigan Manufacturing Technology Center, Valeo and SSOE. AWC Detroit Chapter president since 2015, Deniella previously served as VP of Programs from 2012-2015 and as Matrix Awards co-chair from 2013-2015.
Contact: president[at]womcomdetroit[dot]org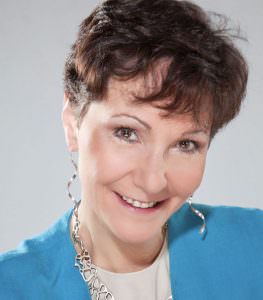 Laura Oliveto
VP, Programs & Immediate Past President
A communications professional for decades, Laura Oliveto is vice president of marketing and PR at SSDM, a full-service digital marketing and advertising agency in Troy. During more than 25 years in digital marketing, she has seen the industry's infancy as well as its maturity, developing innovative, strategic solutions for a variety of global clients. Laura served as AWC Detroit board secretary from 2011-2012, chapter president from 2012-2015 and has been VP of Programs since July 2015.
Contact: programs[at]womcomdetroit[dot]org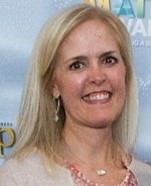 Carol Gillis
VP, Marketing
Carol Gillis is a strategy manager at Perspecta, a leading provider of information technology services to U.S. government customers in the defense, intelligence, civilian, health and state and local markets. She has deep experience in business, marketing and communications in large-scale IT consulting enterprises. Carol has performed several roles including marketing strategy development, marketing program and campaign leadership, product marketing, content development, sales enablement, and internal and executive communications. Carol has served as AWC Detroit marketing chair since 2015 and is passionate about the power of marketing and the advancement of women.
Contact: marketing[at]womcomdetroit[dot]org
Cindy Orlandi
Member Ambassador

Cindy Orlandi, ABC, APR, became active with AWC Detroit in 2018 after retiring with more than 40 years of public relations and marketing experience for energy companies, a civil engineering and planning firm, and a high-tech public relations firm. Cindy was an AWC student member at Bowling Green State University. She served on the chapter's advocacy committee in support of the Little Free Libraries, the chapter's literacy initiative and the Mercy Education Project. One of her favorite projects was creating "Love is a Dog and Some Crayons: A Weimaraner Coloring Book" to raise funds for Great Lakes Weimaraner Rescue. Cindy served as member ambassador in 2019-2020.
Contact: membership[at]womcomdetroit[dot]org
Patricia Anstett
Board Secretary
Pat Anstett's 40-year print newspaper career included 22 years as a medical writer for the Detroit Free Press. In retirement, she has written two books: "Breast Cancer Surgery and Reconstruction: What's Right for You," (2016) and "Triumph: Inspirational Stories from the Beaumont" (2014). She administers a website and facebook page about breast cancer surgery. In 2017, she was inducted into the Michigan Journalism Hall of Fame and named Headliner of the Year by the Association for Women in Communications. She received an Outstanding Alumni Award from Michigan State University's College of Communication Arts & Sciences in 2019.
Contact: secretary[at]womcomdetroit[dot]org
Currently, the Treasurer position is open. Members in good standing with at least one year of committee experience in AWC or another organization are eligible for a board position. If interested, contact president[at]womcomdetroit[dot]org