Business Profiles
This directory features company profiles of our entrepreneur members. It's a resource for anyone looking for creative services, PR agencies, marketing consultants, event planners or other expertise.
CREATIVE SERVICES

ELAYNE GROSS specializes in Celebrations. She photographs parties for organizations and families and takes portraits that become keepsakes for decades. Her ability to capture people in the best moments of the day distinguishes her photography. Much of her work is on commission for civic and philanthropic organizations. Over the past 20 years her event photography has appeared in the Detroit Free Press, Detroit News, Hour Detroit Magazine, The Knot Weddings, Detroit Jewish News and any other publications. Specialties include:
Events – Galas, weddings, mitzvahs and corporate parties
People – Family, children and individual portraits
Contact: Elayne Gross at (248) 543-4090 or elayne@elaynegrossphotography.com. Visit www.elaynegrossphotography.com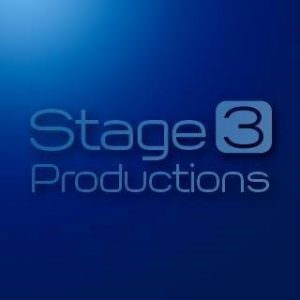 Our design team of artists and still and motion photographers captivate images that come to life and get noticed. At Stage 3 Productions, our mission is to make you and your project a big success by providing award-winning photography, 3d CGI, animation, graphic design, retouching, commercial production, and related print and broadcast services in one convenient, exclusive 42,000 sq. ft. studio. Stage 3's state-of-the-art facility in Warren, MI boasts two main shooting stages totaling 20,000 sq. ft. Our exclusive 8,000 sq. ft. rooftop deck studio is ideal for creating outdoor photographs. We also offer a 1,200 sq. ft. indoor daylight studio for outdoor photographs with indoor comfort and convenience.
Stage 3 is also a unique venue for weddings, fundraisers and bar mitzvahs. Check us out for your event at stage3rentals.com.
Contact: Beth Farley, Art Director, at phone (248) 885-0070 and bfarley@stage3.com. Visit: https://stage3.com/ and Stage 3's FB page.
At Trent Creative, we create unique growth and sales strategies using digital and traditional marketing, branding, website design, print design, social media and content marketing for B2B, B2C, manufacturing, nonprofit and government organizations. Our process begins with discovery to gather concepts of who you are, what you are trying to accomplish and what is the most effective means of delivering that message. We believe in the power of meaningful messages executed to a high standard with beautiful design and strategic brand development. Now in our 25th year, we are a certified Women Business Enterprise with digital, interactive and print designers on staff ready to meet your needs.

Contact: Marilyn Trent, Founder and CEO. Rochester Office: 248.652.8307; Detroit Office: 313.799.0348. Email: marilyn@trentcreative.com. Visit: www.trentcreative.com and www.facebook.com/trentcreative/.
EVENT PLANNING
CORPORATE & ASSOCIATION MEETING MANAGEMENT – In every great company or association there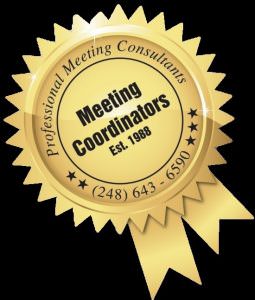 comes a time when a conference, seminar, sales meeting or special event must be arranged. Utilizing the services of Meeting Coordinators, Inc. will relieve your employees or volunteers of countless overwhelming logistical tasks. Meeting Coordinators, Inc. has a staff of experts to manage the day-to-day operations of your association and also create professional events to exceed your every expectation. With over 30 years of experience in planning hundreds of meetings, we understand the entire process, from site selection to contract negotiation, to attendee registration to the on-site execution and logistics of the event.
Contact: Ann Bruttell, President, at (248) 643-6590 or abruttell@meeting-coordinators.com. Visit: https://meeting-coordinators.com.
Nicolai Events & Communications is an event planning and association management company. We handle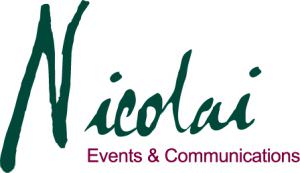 logistics management and promotion for events, including gala dinners, anniversary celebrations, conferences, volunteer recognition programs, educational symposiums, special fund-raising parties, community art events and golf outings. Events vary in size with as small as 15 attendees to as large as 10,000. Our main focus is that the event gets results whatever those desired results are for the client. Our association management division provides administrative support to associations by handling membership functions, assisting with special events, maintaining social media and web sites, financial reports and membership records. This in turn allows the association's volunteer leadership to focus on and implement its vision for its members.
Contact: RoseAnn Nicolai, CAE, President, at 248-239-0284 or roseann@nicolaievents.com.
PR & MARKETING
All Seasons Communications is the advertising agency to turn to for all your marketing and communications needs, including traditional and digital advertising,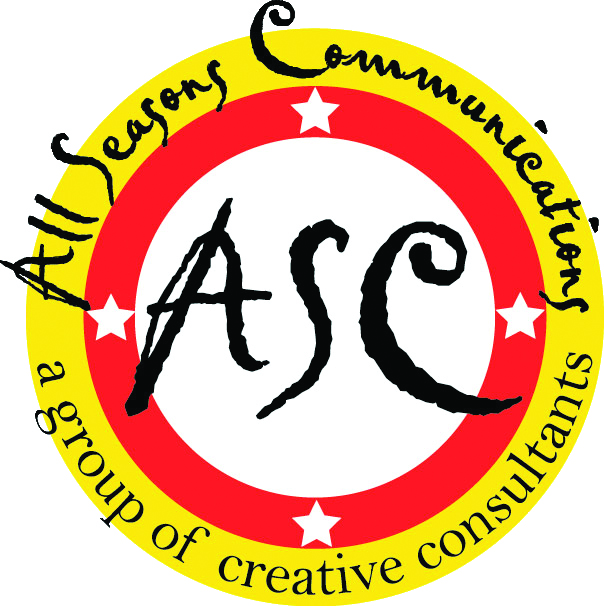 public relations, website development, social media campaigns, publishing and video production. We're a small, full-service agency filled with talented creative professionals. At All Seasons Communications, we take a different approach than other agencies; we don't require long-term commitments (or monthly retainers!) and give you the same great service whether your project is big or small. Planning, budgeting, creative copy writing, graphic design, printing, translation and distribution—we do it all! Whether you need a one-time direct mail promotion or a long-term marketing and advertising campaign, All Seasons Communications has the capability and expertise to meet your company goals.
Contact: Beth Monicatti Blank, President, at 586-752-6381 or bmonicattiblank@allseasonscommunications.com. Visit http://allseasonscommunications.com/

At Alto Rose, we understand that good content is not an end, but a means toward getting the results you need. Growing your audience, voicing your impact, increasing sales—these are the goals that drive all we do on our mission to provide you with maximum value. Unlike other agencies who may leave you with a pile of freshly baked content and leave you to figure out what to do next, Alto Rose sees good content as only the first step in a process to maximize your chances of being discovered. Learn more about our writing, graphic design, SEO, social media, and email services today.
Contact: Allison LaRose, co-founder, at inquiries@altorose.com. Visit: https://altorose.com/

Catherine Ticer began her career as a journalist and went on to work for several of the largest worldwide public relations and advertising agencies before starting her own firm in 1994. She provides a broad spectrum of services including: corporate positioning, brand development, event planning and management, media relations, digital communications, press conferences, executive media training, speech writing, brochure and style guide production, website development, trade show execution, national product promotions and advertising.
Her media pitches have generated client placements in The Wall Street Journal, The New York Times, The Washington Post, Los Angeles Times, USA Today, San Francisco Chronicle, The Detroit News, Detroit Free Press and the Huffington Post, as well as interviews and stories on ABC, NBC, CBS, CNN and the Discovery Channel.
Contact: (248) 514-1441 or Catherine@CatherineTicer.com. Visit: catherineticer.com.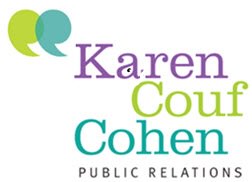 Karen Couf Cohen has parlayed her gift of gab into telling her clients stories for over 25 years, with imagination, passion, flair and integrity. Karen helps companies that seek to make a difference by identifying their strategic goals and what differentiates them in the marketplace. By uncovering the "pearls" of a client's story, Karen brings it to life through the written word, an event, a video, or social media. She has worked in the retail, real estate, entertainment and exhibit design industries, with special emphasis on non-profit organizations. Her work has been featured in the Detroit Jewish News, Oakland Press, and as a blogger for the Detroit News. She is a community leader, sharing her talents with the boards of organizations and local government. She founded a non-profit Concert in the Park program, now in its 17th year, attracting thousands of concertgoers and major corporate sponsors.
Contact: (248) 396-3678 or Karen@karencoufcohen.com . Visit: www.karencoufcohen.com.

Logos Communications was founded by one woman in 1999. Today, it's a whole team of professionals dedicated to creating effective solutions for the daunting communications opportunities in today's internet-driven world. Logos creates a custom communications plan for each client, providing services such as writing, public relations, social media, graphic design, and more as needed. With experience in everything from hospitality to real estate and restaurants to nonprofits, Logos is skilled at helping clients connect with any audience, whether they're local or international. Logos Communications does everything with passion and creativity, which is why they've been honored with 8 AWC Clarion awards.
Contact: Sue Voyles, President, at (734) 667-2005 or sue@logos-communications.com. Visit https://logos-communications.com/

M3 PR & Marketing is a results-driven marketing firm focused on simplifying the integration of marketing communications strategy with your digital and real-world presence. We are structured to deliver outstanding marketing services and digital strategy in a simple, efficient manner. We assist in the strategic planning process, and then when and where needed, execute the plan to achieve your goals. Services include marketing strategy, website and marketing technology, digital marketing, creative and graphic services, public relations and event management.
Contact: Louise Hackett, CEO, at (248) 494-1006 or lou@m3prmarketing.com.
SARI M PRODUCTIONS is a boutique agency specializing in video production, public relations and

marketing. Video services include writing and editing scripts, producing/directing video shoots and managing projects and video production. Topics have included senior housing services for the aging, food banks and ADHD; sports recruiting videos for college coaches and recruitment coordinators; educational video for recovering teens; live congressional call-in programs; live inaugural gubernatorial ceremonies; live Congressional call-in programs; identity theft educational video; drunk driving commercials, and educational/training videos for automotive manufacturers. We also offer PR and marketing services to tell great stories about our clients and meet their business needs.
Contact: Sari M. Cicurel, President, at (248) 766-0945 or sari.cicurel@gmail.com.

Celebrating its 10th anniversary in 2018, SS Digital Media is a multi-award winning digital marketing and advertising agency in Troy, Michigan, focused on the customer journey. Its managing partners are industry thought leaders who regularly participate as speakers and panelists at local and national levels.
The agency focuses on long-term client relationships, with strong emphasis on demonstrating return-on-investment. Services include e-commerce strategies and development, search and social marketing, brand strategy and implementation, website design and optimization, video production, measurement and analytics.
Contact: Laura Oliveto, VP, at (248) 993-0229 and laura@ssdigitalmedia.com. Visit: www.ssdigitalmedia.com and facebook page.
At Trent Creative, we create unique growth and sales strategies using digital and traditional marketing, branding, website design, print design, social media and content marketing for B2B, B2C, manufacturing, nonprofit and government organizations. Our process begins with discovery to gather concepts of who you are, what you are trying to accomplish and what is the most effective means of delivering that message. We believe in the power of meaningful messages executed to a high standard with beautiful design and strategic brand development. Now in our 25th year, we are a certified Women Business Enterprise with digital, interactive and print designers on staff ready to meet your needs.
Contact: Marilyn Trent, Founder and CEO. Rochester Office: 248.652.8307; Detroit Office: 313.799.0348. Email: marilyn@trentcreative.com. Visit: www.trentcreative.com and www.facebook.com/trentcreative/.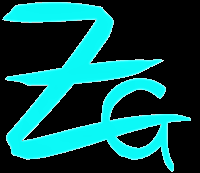 ZOLO Group, LLC is a public relations and corporate communications consulting group, specializing in enhancing brand reputation and building brand awareness through storytelling. We believe every brand has a story. Each is unique to its culture and its history. Our Zolo team members are experts in finding those stories and uncovering a brand's unique style, tone and voice. We develop content strategies and road maps for clients to help them create strong, evergreen content that reaches their core audience, enhances their brand reputation and builds brand awareness.
Contact: Giavanna Palazzolo, founder and president, at giavanna@zologrp.com or 248.915.6073. Visit: ZOLO Group's website and facebook page.
PUBLISHING

TheHUB is the state's largest multicultural media source. Recognized as the authentic voice of city neighborhoods, our multimedia platforms give Detroit and Flint city residents and supporters a dedicated voice and space to discuss the real issues surrounding viable neighborhoods. We're setting new benchmarks with products like our neighborhood development tracker, "The Map," which makes it easy to pinpoint pockets of development and related detail, and our heralded Small Shops series, which provides an inside look at the iconic neighborhood businesses that personify our city blocks. TheHUB is available in print (free monthly), online and in our digital weekly.
Contact: Jackie Berg, Founder & Publisher, at (313) 802-4475 or visit: thehubdetroit.com & thehubflint.com.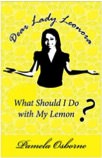 Through Pavers Publishing LLC, author Pamela Osborne creates self-help books aimed at improving relationships and promoting healthy home management skills. She brings a wealth of knowledge from her work experiences as an attorney, social worker, counselor, mother and pastor's wife. Osborne presents teaching moments in an entertaining way, using characters like Lady Leonora, an advice columnist who becomes challenged with following her own advice. Her books include: Dear Lady Leonora: What Should I Do with My Lemon?; Too Rich to Love; Peace of Mind in 60 Seconds or Less; and 21 Days of Love as well as devotional titles: The Truth Shall Make You Free and Symbols and Scriptures of the Christian Faith. All are available in paperback and digital format from Amazon.
Contact: Pamela Osborne, President, Pavers Publishing, at posbornelaw@gmail.com.
WRITING

There are few around better at translating complex medical and health topics into clear, concise, accurate accounts than award-winning medical writer and author Patricia Anstett. A talented editor and ghost writer, she also can turn unwieldly, boring prose into terse, readable copy.
A member of the Michigan Journalism Hall of Fame and three-time Pulitzer Prize nominee, Anstett brings lengthy experience as a medical writer for the Detroit Free Press. Beaumont Health turned to her to organize and write "Triumph: Inspirational Stories from Beaumont Health'' (2014), and she conceived, reported and wrote the highly regarded "Breast Cancer Surgery and Reconstruction: What's Right for You.'' (Rowman & Littlefield, 2016). The Henry Ford Cancer Institute turned to Anstett to write a comprehensive 9,000-word patient care handbook on pancreatic cancer and write engaging copy for its pancreatic cancer web site.
Contact: Pat Anstett at panstett47@gmail.com or (313) 980-1071. Visit her book website.
Lisa Becker Campbell, Freelance Writer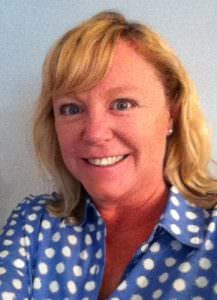 As a life-long lover of language and grammar, I have extensive writing experience for agencies, businesses, non-profits, and as a freelancer. I've completely created newsletters, marketing pieces, feature articles, and press releases that have generated extensive publicity for such diverse products as a cake delivery service and golf carts. These two were clients at a PR firm in Atlanta, where I started my career. I immediately moved to the warmer locale upon completion of my journalism degree from UW-Madison in Wisconsin. My favorite project has been writing six regional columns each quarter since 2015 for "Michigan Home and Lifestyle Magazine."
Contact: If you need someone to cover the Grand Rapids market, Lisa Becker Campbell, based in Grand Haven, is your West Michigan connection. Call her at (616) 780-1724 or email lisabeckercampbell@att.net.

Whether Pam Houghton writes a feature story, or a direct mail letter for a business or non-profit organization, she (more or less) uses the same set of skills over and over: brainstorming, thinking, researching, interviewing, writing and editing.
Pam has not only written marketing content for local organizations, her features and essays have been published in multiple publications including MetroParent magazine, Michigan Prime, Michigan College Guide, Hour Media's Health Guide, Crain's custom content, Christian Science Monitor, Detroit Jewish News and more.
Contact: If you are looking for a diligent and resourceful writer to help craft your print or digital content, please contact Pam Houghton at (248) 842-7904 or phoughton@wideopenwest.com. Visit: pamhoughton.com.
Elizabeth Katz, Freelance Writer/Communications Consultant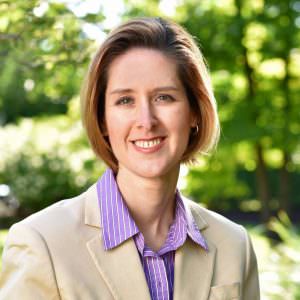 I am a versatile and creative professional who has substantial experience promoting non-profit organizations in a public relations, marketing and communications capacity. I also have PR agency and print journalism experience. I am well-versed in creating and implementing strategic marketing and communications work plans, have experience with media relations, have served as a magazine editor, and have a talent for creating elegant and effective content.
I am highly skilled at creating press releases, full-length feature stories, scientific research stories focused on a general audience, social media and website content, organizational and health-related information sheets, newsletters and brochures, C-suite communications, including executive speeches, organizational talking points, Op-Eds, journalism-style writing, case studies, and Excel reports translating media mentions to financial values.
I also have team leadership skills, am comfortable with public speaking and serving as an organizational representative to external stakeholders, and can manage project budgets.
Contact: Liz Katz at LLPA@sbcglobal.net or (586) 484-1272. View LinkedIn profile.
Janet Scott, THE WRITE PLACE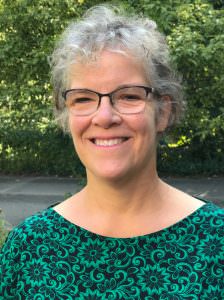 As a writer with more than 30 years of professional experience, my linguistic expertise can meet your needs. I've helped companies sell everything from spark plugs to luxury linens, explained how insurance works in video scripts, and even co-authored a book, The Million Dollar Greeting: Today's Best Practices for Profit, Customer Retention, and a Happy Workplace, published in 2018 by Apollo Publishers in New York.
My areas of specialization include enhanced SEO product descriptions, original video scripts and website copy for a broad range of clients. Diverse projects have included overseeing a total content reconstruction for a national home repair website while managing a team of two copywriters; developing and writing promotional video scripts for an international auto supplier; developing SEO copy for a variety of national manufacturers selling on the Amazon platform; and editing brochure copy for an insurance brokerage in California.
When you need someone to educate through a blog site, craft a brand message that captures
attention, or increase sales on Amazon, give me a call. We'll work together to keep your customers engaged and synthesize what you want to say into the language they want to hear.
Contact: For digital and traditional content copywriting and editing, contact Janet Scott at thewriteplace15@gmail.com or 248.227.8148. Visit: her website, thewriteplace15.com and SEO expert article.

Wow Writing Workshop is a full-service writing company, specializing in teaching writing for college and graduate school admissions. In 2012, Wow launched the first self-guided online tutorial that teaches college application essay writing. The Wow Method has been used by students to write application essays and resumes; by business owners to create blogs, websites and other communication materials; and by English teachers to improve student writing skills. In addition, WOW can help with creative writing projects as well as wedding speeches, family history, eulogies, sermons, roasts and toasts for milestone occasions. If it involves words, we can help!
Contact: Kim Lifton, President, at 800-497-WRITE or kim@wowwritingworkshop.com.
Member Benefits
You must login to access exclusive content.