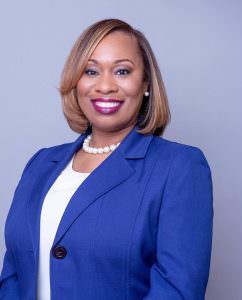 Name: Chiara C. Clayton
Title: Communications & Outreach Specialist
Company/Employer: Area Agency on Aging 1B
Career:
I am the official contact with the public as a representative of the Area Agency on Aging 1B at community and public speaking events; and through web and phone inquiries, etc.
I write, edit, and produce electronic newsletters, web content and social media content designed to build awareness of the agency, educate caregivers/older adults and drive traffic to the website.
I provide support for other communications efforts and represent the agency at community events and conduct community presentations.
I act as media spokesperson when appropriate.
I also do freelance social media consulting work
Education:
Oakland University – Bachelor of Arts, Communications and Public Relations
Macomb Community College – Certification in Social Media for Business
What You Should Know:
I sing professionally and have a band that performs around Detroit, most recently at Aretha's Jazz Cafe and The Motown Bistro. I have also performed the National Anthem for the Detroit Tigers, the Oakland University Golden Grizzlies and various community events.
My work with the American Cancer Society helped to develop my love for community outreach, social media and events, and set the course for my career in non-profit communications.
AWC Focus: My AWC focus is to help spread the word about the great training and networking opportunities the organization offers, and also to connect with and learn from the awesome communication leaders in AWC.
Personal:
Family and hometown – Born and raised in Detroit, graduate of Regina High School, single, no children and youngest of two.
Interests – I am an active member of Alpha Kappa Alpha Sorority, Inc. where I hold local and regional social media and communication positions.
Causes/volunteer service – I volunteer for the American Cancer Society's Relay For Life of Detroit as a Team Captain, and I have a passion for helping students get connected with scholarship opportunities. Also, as fundraising chairman for my sorority, we help provide community programs in Detroit that target education, women's health, economic literacy, and the arts. I also volunteer at my church, Second Ebenezer, doing voice overs as part of the Multi-Media Ministry.