Name: Elizabeth Katz
Title: Communications Consultant, Editor and Writer
Company/Employer: Katz Communications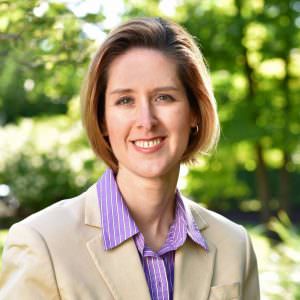 Career: I have been a professional writer and editor for almost half of my life. I spent 13 years in print journalism and more than 10 years in public relations, marketing and communications. I currently write for a variety of organizations, including those in health care and education, and for specialty publications based in metro Detroit. I am also pursuing a career in fiction writing, a long-held dream of mine!
Education: I graduated from Wayne State University in 2018 with a master's degree in Public Relations and Organizational Communications. I also hold a graduate certificate in Health Communication from Wayne. I obtained a bachelor's degree in English with a Journalism minor from Oakland University in Rochester, Mich.
What You Should Know:
My specialty (and passion!) is writing and editing.
I am skilled in media relations and the creation of marketing and promotional materials.
I served as long-time editor of Karmanos Cancer Institute's Hope magazine.
I have an interest in health communications, particularly interactions between doctors, patients and their companions. I conducted extensive research on this subject while doing graduate studies at Wayne.
I am a member of Lambda Pi Eta, Wayne State University Chapter. Lambda Pi Eta is the honor society of the National Communication Association.
My claim to fame is that no one can beat me at trivia night when it comes to grammatical rules!
My Linked In profile can be found here: https://www.linkedin.com/in/lizkatzwriter/
AWC Focus:
I learned about AWC while attending a summer networking event in Livonia in 2018 and joined the organization in January 2019. I thought the organization was a great group of warm and engaged ladies. I even reconnected with women I hadn't seen or worked with in many years. I thought AWC's activities were interesting and fun and so far I have loved being a member of AWC! I currently serve on the Public Relations Committee for AWC and have secured media placements about 'Literacy in the D' activities. This has expanded my pool of contacts and has reinforced my public and media relations skills. I also recently took part in a photography session for a new marketing campaign for AWC, which was great fun!
Personal:
Family and hometown – I live in Royal Oak and my companion Rick is a computer programmer for the Barbara Ann Karmanos Cancer Institute, where I worked in marketing and communications for nine years. We found love in an elevator, to quote the Aerosmith song!
Interests – I love to write, read, travel, visit art museums, shop for antiques, cook and bake (which also necessitates my love of exercise!).
Causes/volunteer service – I serve on the Public Relations Committee of the Association of Women in Communication, Detroit Chapter.
I also have served for four years on the Planning Committee of the Detroit Artists Market's Annual Auction Gala, which raises money for the Detroit-based gallery dedicated to showing Detroit and locally-based artists.