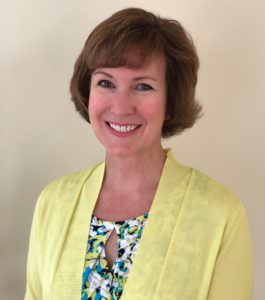 Name: Laurie Weeks
Title: Development and Communications Assistant
Company/Employer: Oakland Literacy Council
Career: In my present role, I help generate support for this nonprofit agency dedicated to ending adult illiteracy through a mix of print and electronic communications. I'm thrilled to use my background in journalism and marketing communications to tell powerful stories about the way the agency is changing lives for the better. I also assist with fundraising efforts by writing grant proposals and direct mail appeals.
Education: I have a Bachelor of Arts in English from the University of Michigan and a Master of Fine Arts in Writing from Spalding University in Kentucky.
What You Should Know:
I started my career in journalism, and my "nose for news" has served me well ever since.
I teach composition at Oakland Community College part-time.
I'm open to freelance writing on the side.
AWC Focus: One of our board members wrote a blog post for the chapter, which re-introduced me to the organization at a time when I was looking for a professional association to connect me with talented women in the same field. Working at a small nonprofit means that I'm the only staff member dedicated to communications, so opportunities for fellowship and professional development are important. I enjoyed meeting the wonderful women at the chapter's new-member brunch recently, and I look forward to attending the upcoming Literacy Heroines event. I'd like to get involved with the program committee.
Personal:
Family and hometown – I live in Rochester with my husband. We have two daughters, one of whom is graduating from high school this spring while the other is graduating from college.
Interests– scrapbooking, book club, movies
Causes/volunteer service– Abiding Presence Evangelical Lutheran Church, Oakland Literacy Council volunteer tutor