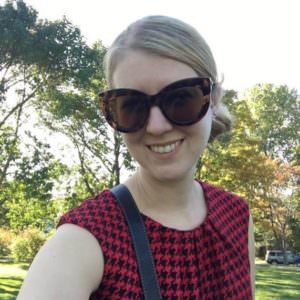 by Kristi Kawanna-Havener, Senior Brand Content Strategist, SME
The COVID-19 pandemic created a unique set of circumstances with no playbook on how to best overcome communications challenges for this paradigm shift. As a former remote worker for almost five years, I went into this experience aware of some of the challenges and opportunities that come with working from home. But, as with anything, I leave with a few takeaways.
Check Your Channel

Some meetings require video, some do not – video should not be the default for everything. When scheduling a meeting, think about your audience and if video would be a positive value-add to the conversation. Do they need to share screens to share information? If so, video might be the best bet. If not, re-think channels like phone or Skype message. Sometimes a quick call is best.

Understanding the Changing Needs of Your Audience is Always a Priority

How are you engaging with your audience(s) to ensure they are understanding and finding value in your communication messages?
Think about this daily – things change quickly!

Define Start and End Times to Manage Expectations

Days can get hazy working from home, so it's important to set clear expectations for start and end times and stand by your boundary. This includes email messages, texts, phone calls, Slack messages, all of it. Your home is your sanctuary first, then a workplace – treat it as such.

Take a Daily Walk

It's good for your physical health, it's good for your mental health. Just do it. These can be made into walking meetings, too!

As Always…Clear, Concise Communication

For internal communication messages, digital events, social media marketing, web copy, email marketing campaigns – keep it simple, keep it clean, keep it relevant. Clear, concise communication is always on trend.