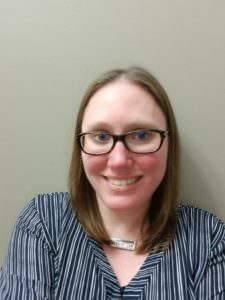 Title: HR Communications Manager
Company/Employer: U.S. Medical Management
Career: I have worked in healthcare for almost 10 years and recently joined the U.S. Medical Management family as their Communications Manager, a new position that I am developing from scratch. U.S. Medical Management provides in-home healthcare to elderly individuals and those with complex medical issues. I support internal and external communications efforts through training guides, employee newsletters, webcasts and email campaigns.
Education:
Michigan State University, Master of Arts in Strategic Communication (expected December 2021)
Oakland University, Bachelor of Arts in Journalism (minor in advertising)
What You Should Know:
I have supported marketing and communications efforts for a wide variety of industries including metal fabrication, insurance (health, automotive, home, commercial), modular/manufactured housing, satellite radio for large/small businesses, adult beverage distribution and healthcare. I have been named the "Engagement Champion" for supporting internal and external engagement efforts.
AWC Focus:
I was a member of the AWC Oakland University Chapter while a student. Now, as a professional in the field, I joined for the Detroit chapter for the opportunity to network and volunteer.
Family and/or hometown – I am a Michigan native and currently reside in Clarkston with my husband, daughter and two cats.
General Interests – Reading, writing, listening to all kinds of music (I am a Sinatra fanatic), gardening, taking long walks on crisp afternoons, camping and playing with my young daughter every chance I get.
Causes/volunteer service – American Cancer Society's "Relay for Life" Walk, Leukemia & Lymphoma Society's "Light the Night Walk," St. Jude's "Up till Dawn" Fundraising and March for Babies Walk. I am also an active supporter of the National Wildlife Federation.