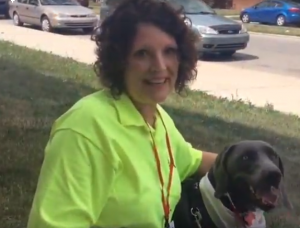 Name: Cindy Orlandi, ABC, APR, RYT
Title: Retired and pursuing my passions
Career: I retired in 2018 from corporate America after a 40-year career in public relations and marketing with three energy companies, a high-tech public relations firm and civil engineering and planning firm.
Even though I'm retired, I'm still principal of my own firm: Cyndosura, Brilliant Communications, and open to freelance projects that may be mutually beneficial.
I also enjoy attending classes and studying subjects of interest to me.
What You Should Know:
I retired in 2018 after being diagnosed with a rare autoimmune disease that attacks my arteries. At age 62, I decided to focus on family and projects that I am passionate about.
One of the projects will be to write a book about exercise for people who are diagnosed with the same rare autoimmune disease. When I looked for such a book, I saw one that didn't exist, so I am about to fill a need for people who share my disease. In my case, only a specialist cardiologist was able to determine the cause and provide treatment that included angioplasty, stent, and drugs to suppress my immune system.
Education:
BS Journalism, 1978, Bowling Green State University
MBA Marketing, 1985, University of Toledo
AWC Focus:
I was a student member and officer while attending Bowling Green State University in the 1970s. After graduation, I became active with IABC and PRSA and only occasionally attended WIC/AWC meetings in Toledo and Detroit over the past 40 years.
I learned this summer about AWC Detroit's program to bring Little Lending Libraries to the Detroit Public Library system. I am glad to volunteer for such a great cause with AWC. I participated in some of the kickoff events at the Detroit libraries and also donated copies of the Love is a Dog and Some Crayons Weimaraner Coloring Book to benefit Great Lakes Weimaraner Rescue.
Personal:
Family and hometown – Married with two stepdaughters, five grandchildren and four great-grandchildren. Native of Ohio and now live in New Boston, MI.
Interests – Reading, writing, health and exercise, yoga and Qigong
Causes/volunteer service