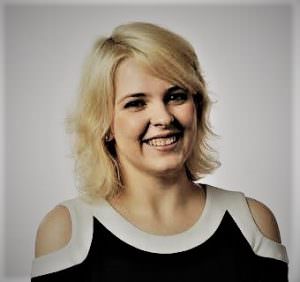 Name: Anjelica Dudek
Title: Junior Account Executive
Company/Employer: Van Dyke Horn Public Relations
Career:
I had been doing public relations work since high school but didn't understand what it was until after I transferred to Wayne State University. I joined Van Dyke Horn as an intern in January 2018 and became a junior account executive in July 2018. I currently project manage and do media relations for clients specifically in the manufacturing, retail, utility and non-profit industries.
Education:
Wayne State University, 2017 – Bachelor's in Journalism, minoring in Public Relations
Oakland Community College, 2015 – Associates in Liberal Arts
What You Should Know:
One of my first South End articles was shared almost 250 times through the publication's website within 24 hours—the quickest for an Arts & Entertainment article at that time (2015).
I was the first web intern for Hour Detroit.
I was the first digital content director for Wayne State PRSSA
I am also a member of the communications national honor society, Lambda Pi Eta, and currently a member of PRSA Detroit.
I am related to the Hamtramck Polish food company, Dudek Foods; I'd rather have Italian food.
I am a direct inspiration of the main character in my mom's children's book, For the Love of Dirt.
AWC Focus:
I found out about AWC after discovering the Social Media Law seminar late last year. I'd like to network more and learn more on how to grow in the industry I'm in. I'm interested in committee roles in the future, once I balance my schedule better.
Personal:
Family and hometown

Born in Detroit, grew up in Troy, currently live in Shelby Township with my mom.
I have one brother who lives and goes to school in Steubenville, Ohio.
I have a fur baby! We found Jamous, a two-year-old American Staffordshire, at the Detroit Humane Society a year and a half ago.

Interests

Women's empowerment, fashion, entertainment news (especially when I'm overwhelmed by the regular hard news), various TV and movies that are either funny or thought-provoking.

Causes/volunteer service

I help other family and friends with their businesses; in particular, I've helped develop and promote my mom's writing projects, including For the Love of Dirt.